Tavern Brawl mode, Alleria, and Medivh coming to Hearthstone [Updated]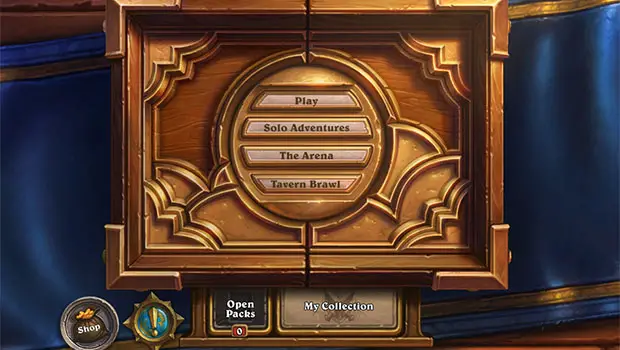 Hearthstone's next patch will be arriving at some point in Mid-June. With it comes a new game mode that was teased earlier in the week and additional alternate hero portraits for the hunter and mage class. In addition, card backs can now be assigned to specific decks in your collection.
Update: it looks like the new hero portraits will be Alleria Windrunner and Medivh. More details below!
Tavern Brawl mode
Tavern Brawl is the latest game mode to be added to Hearthstone. It puts players head to head against other plays with specific rule sets which will alternate on a weekly basis. In the example provided, one week might involve competing with preset decks while a different week might involve the creation of a new Tavern Brawl deck that fits certain conditions (such as buffs to specific minion types). Tavern Brawl will be available for a players who have access to a level 20 hero. Unfortunately, it won't be available all the time as Tavern Brawls will be temporarily closed after each one ends until the next one begins. For now, Tavern Brawls will have a free admission when the new mode is available. You can earn a free card back by winning your first game of the week in the first several brawls.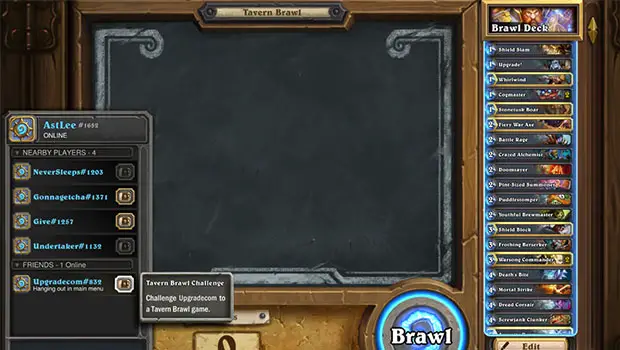 Alternate hero portraits
The next two hero portraits being teased are for the hunter and mage classes. No confirmations yet on who the two heroes are. The hunter alternate could be one of the Windrunners like Alleria or one of the Night Elf heroes while the mage silhouette looks suspiciously similar to Medivh, especially around the shoulders. These two heroes will be joining Magni Bronzebeard as alternates.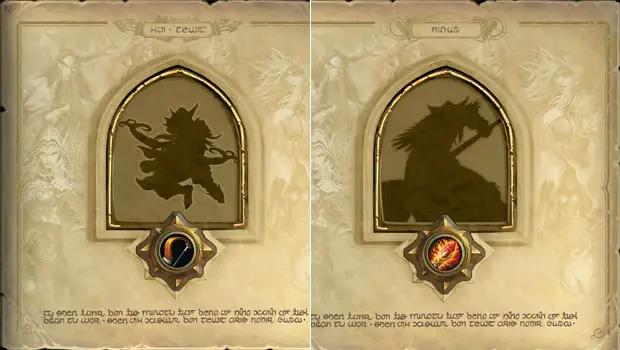 Update: A since-deleted post on the official Korean Hearthstone site has confirmed these heroes as Alleria Windrunner and Medivh. Blizzard has since officially confirmed Alleria (voiced by Michele Morrow), and Medivh, both with a new gameplay trailers.
Customizable deck card backs
Lastly, players now get the ability to customize and attach card backs to certain decks. Card back collections are being moved to the Collection Manager. Choosing a card back lets you examine it closer and gain the ability to set a favorite which make it a default for all of your decks. Assigning a specific card back is easy as all you need to do is open the deck you want to assign the card back to, then set the card back tab in the Collection Manager, and then dragging the card back into the card back slot.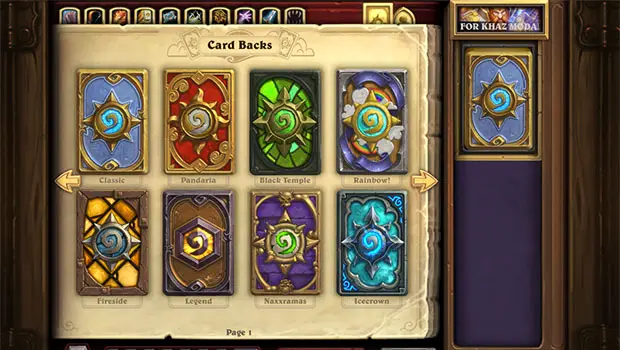 All of this should be available to us sometime in the next week or so! Don't forget to collect your June card back if you haven't yet as there's still plenty of time!