Earn easy Draenor reputation in this weekend's bonus event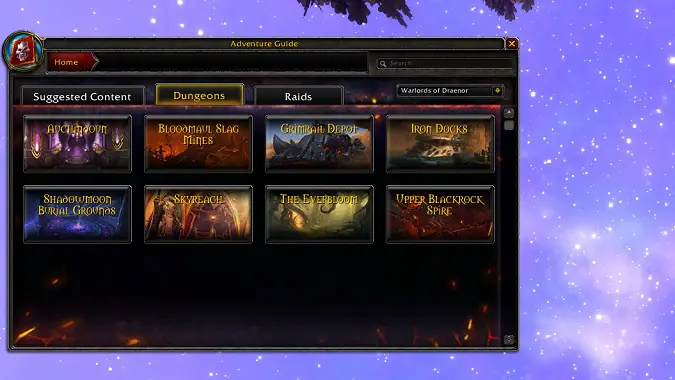 Another weekend, another bonus event! The Draenor Dungeons event runs today through Monday and with it comes another weekend-only quest to run four Mythic dungeons. The reward? A random piece of Heroic Hellfire Citadel gear contained within an Iron Fleet Treasure Chest. For those not interested in just a gear reward, players will be able to work toward earning exalted with the Draenor factions by running Heroic or Mythic dungeons. Each dungeon is tied to its own faction, with sizable amounts of reputation earned for both trash mobs and bosses.
Players will be able to earn reputation for the following factions from appropriately themed dungeons:
While this does mean that the Tanaan reputations required for flying in patch 6.2.1 will not be any easier to obtain during the event, it does offer a great opportunity to gain reputation for some of the more difficult factions from patch 6.0 — notably, the Sha'tari Defense/Laughing Skull factions. Normally requiring a Trading Post and a painful amount of mob grinding, these two reputations will be available to earn during the event for any player of the appropriate faction, regardless of that player's garrison buildings. Each offers a faction-specific transmog option (the Sha'tari Defense Plate set for Alliance and four different Laughing Skull cosmetic masks for Horde) in addition to the usual pet-and-mount rewards each 6.0 faction offers.
Reputation is earned at a rate of 20 per trash mob and 400 per boss and can be affected by reputation boosts. With the Darkmoon Faire on the horizon this weekend, there couldn't be a better time to finish off those pesky reputations before they become a thing of the past.