Grand Crusader and Confuse revealed in the Grand Tournament expansion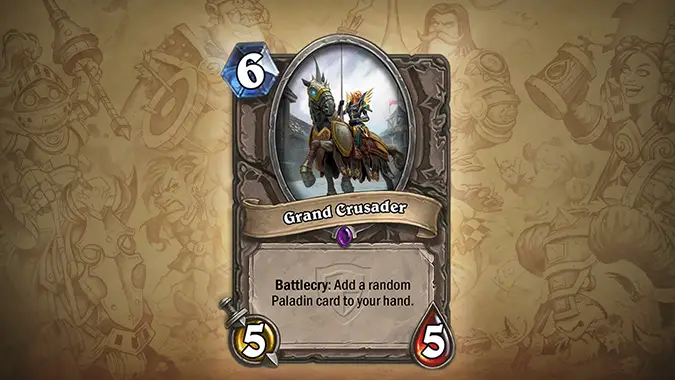 Despite the announcements this morning from the World of Warcraft team, the Hearthstone team didn't want to get left behind on the news front either. Two new Grand Tournament cards were unveiled earlier in the day.
Your eyes aren't deceiving you. This is definitely a neutral card as confirmed by Community Manager Whirthun:
@matticus Yup!

— Whirthun (@CM_Whirthun) August 6, 2015
The Grand Crusader is a neutral epic. When you play it, you get to add a random Paladin card to your hand ranging from an Aldor Peacekeeper to Consecration to Tirion Fordring. Other classes could potentially pull off an Equality and AoE spell combo.
Another card was exclusively revealed over on Polygon. Confuse is an epic Priest spell that swaps the attack and health of all minions on the board. At 2 mana, it's flexible enough to be inserted into any type of Priest deck. I'm on the fence about this one. It can help or hinder you on your match but one thing's guaranteed: Minions on the board will get thrown in disarray.