Survival Hunters going melee and more in Icy Veins' dev interview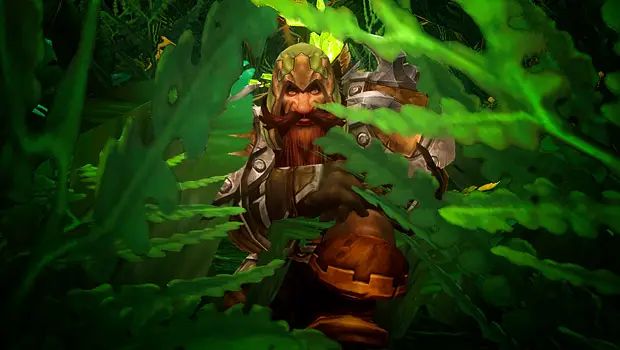 We learned a lot about Legion, the upcoming World of Warcraft expansion, during yesterday's reveal at Gamescom. But there's more to learn: Tom Chilton and Ion Hazzikostas sat down with folks at Icy Veins and talked about the upcoming expansion. What new information did we learn? Well, for starters —
You're not going to be getting weapon drops in Legion — you get your artifact weapon early, and it levels up as you do, so you shouldn't ever need to replace it. Don't worry — while you can't use it to transmog other items, you can transmog another item's appearance over it. So you Ret Paladins that don't want to use Ashbringer for some reason can mog over it.
We don't know Demon Hunters' starting level yet, but they're debating between 95 and 100 right now.
A lot of classes will see revamps. Survival Hunters will melee with pets, Beast Mastery will be ranged with a pet, and Marksmanship will be ranged with no pet. Demonology Warlocks will be refocusing on summoning and controlling demons. Expect a lot of class redesigns down the way.
As for what else, there's a lot more to discuss.
Okay, I'm not interested in restating the entire interview here when you can just go read it, but a few more points seem crucial to break out for everyone. First up, the Class Order Hall is not a retread of the Garrison — it's much more like Acherus was for Death Knights, a place multiple players of the same class can congregate and where the mission table for champions will be. Order Halls will neither replicate the feeling of Garrisons nor of cities, and champion missions will not be the same as follower missions. Your garrison isn't going away — if you want to visit it, it'll be in Draenor and you can do that, but it's not gameplay that's coming forward in Legion.
As far as characters and lore, Khadgar has returned Dalaran to its neutral standing. Also, that's unequivocally our Illidan, no alternate timelines to worry about — the Legion sent Gul'dan to our Azeroth to find him as part of their plans for Azeroth. We don't yet know what they are planning or how Illidan is involved — is he working with or against them — but we know it's all taking place here and now.
Finally, Karazhan appearing in the mini-trailer we saw is important.
So head over to Icy Veins for the full interview, it sounds like we're getting a very large expansion here.