League of Explorers: Hall of Explorers is live!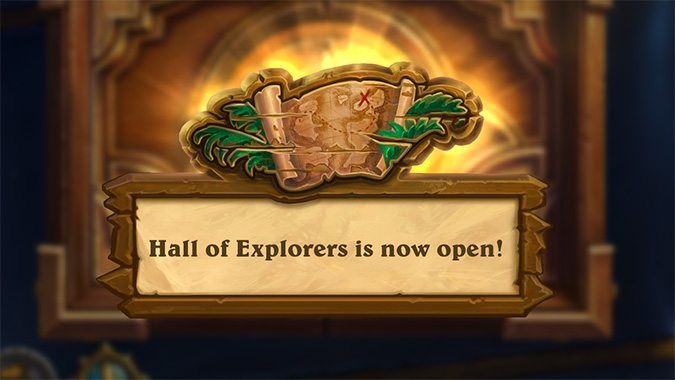 The Hall of Explorers, the fourth and final wing of The League of Explorers Hearthstone Adventure is now live and available for play in all regions. Arch-Thief Rafaam has stolen the Staff of Origination! Return to the headquarters of the League of Explorers and get that staff back! Who knows what the staff can do in the hands (or bandages) of an Arch-Thief? If you're stuck on some of the earlier wings, check out the guides below for some pointers.
If you haven't bought The League of Explorers yet, you can flat out purchase all four wings for $19.99 or buy individual wings at $6.99 (or 700 gold each).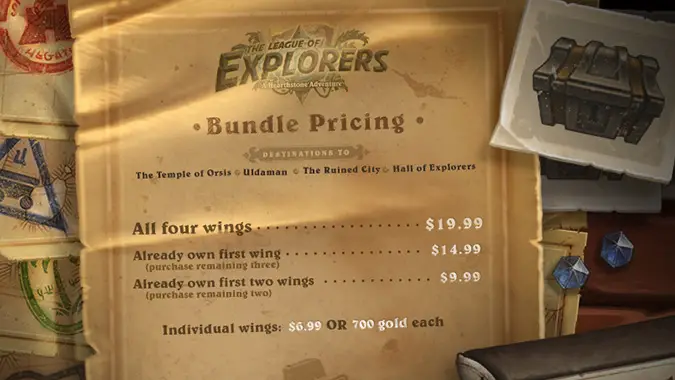 In addition, if you're looking to beef up your arsenal, Blizzard's Bundle Up for Winter Veil sale is now on. From December 9 to January 6, you can purchase 50 Classic Hearthstone packs for $49.99 USD.
Winter Veil has just begun and it's full of holiday treats! Speaking of treats, there's no better time to treat yourself to a gift of your own!
While the Winter Veil celebration is happening in Hearthstone from December 9ththrough January 6th, Greatfather Winter will offer 50 Classic Hearthstone packs for $49.99 USD (Pricing may vary depending on region or device).
Whether you're an experienced veteran or you've just discovered Hearthstone, this is a great opportunity to fill in the gaps of your Classic card collection, or grab some Arcane Dust to craft the cards you really want for Winter Veil!
We hope your holiday is warm, joyous, and filled with Hearthstone fun. Happy Winter Veil!