Breakfast Topic: What do you want out of your class hall?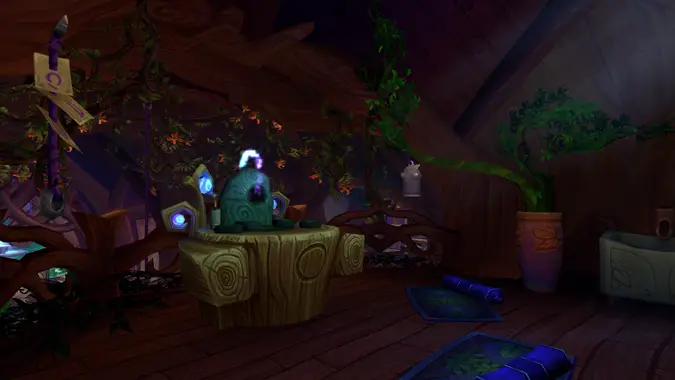 I have to admit it: I'm a little jealous of Druids right now. In the Legion alpha, the Druid class hall is full of cozy nooks, beautiful scenery, and little places for players to sit back and chill. It looks like the kind of place you want to hang out in, which I suppose is secondary to battling the threat of the Burning Legion. And after a long day of battling armies, don't you think your character just wants a place to hang their hat?
But see, I play a Rogue as my main. And although this is, of course, alpha and nothing is finished yet, the Rogue class hall as it stands pales in comparison to pretty much every other class hall out there. The rest of the class halls are larger, more impressive, have plenty of new scenery, and lots of room to explore. Meanwhile, me and my Rogue buddies are stuck with Dalaran's basement. Not even the entire basement. Sure, there's a secret room beneath it all, but that's…one room.
And you'd think for a class like the Rogue class, we'd have a little more than that. More secret passages and hidden nooks, maybe not obvious to the casual observer, but readily recognizable to a Rogue's keen eye. Sure, the Rogue class probably wouldn't have proper homes — but hey, even Aladdin had a secret space to call his own, piled with pillows and pilfered supplies.
I'm not really losing hope just yet, since as I said, this is alpha and nothing is finished yet. But I'm curious about you guys — what do you want out of your class hall? Just a place for members of your class to meet and plan attacks, or are you hoping for a place that feels a little more like home? Are there certain features you'd like to see? NPCs that you think should definitely make an appearance somewhere?