See the gamut of Vrykul afterlife in a Legion dungeon race this Thursday
Updated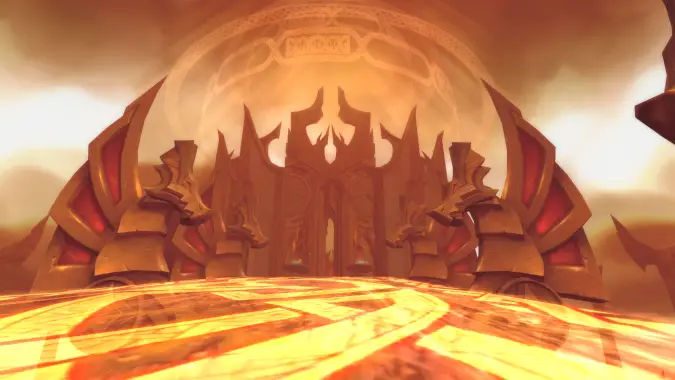 One of the most interesting-sounding dungeons revealed back during Gamescom was the Helheim dungeon, Maw of Souls. Described as a ride on a ghost ship through the Vrykul equivalent of Hell, the dungeon piqued many players' curiosities (and possibly brought back bad memories of Hans and Franz). While we've already had our own shot at Helheim's polar opposite, the Halls of Valor, Blizzard has decided to reveal the Maw of Souls in style, with a North America vs. Europe dungeon race!
What's more, the Legion dungeon race is themed around the Vrykul afterlife and features some of the biggest names in World of Warcraft community. (No, it's not us. We were likely too hardcore for this considering our dungeoneering history). Full details after the break!
Update: the date for this event has been moved to Thursday, February 11th to accommodate for the Overwatch beta's return.
The Legion dungeon race will begin Tuesday, February 9th at 3:00 p.m. PST Thursday, February 11th at 3:00 p.m. PST and will take place over at Twitch.tv/Warcraft. The European team will consist of Treckie, Bellular, Qelric, and Alex and Loz of FatbossTV, while the North American team will consist of Towelliee, Killars, Monkioh, and Tattva and Tovo of Line of Sight Gaming. Assistant Game Director Ion "Watcher" Hazzikostas and Community Manager Josh "Lore" Allen will be tagging along to provide commentary as each team races through the dungeons.
If you're not familiar with some of the names, Blizzard has been kind enough to link to their respective Twitch/YouTube pages on the official dungeon-race announcement page. And if you're ever interested in seeing both scheduled and impromptu dungeon runs from your favorite Blizzard Watchers, be sure to follow us over on Twitch.tv/BlizzardWatch!