Breakfast Topic: The end boss of Legion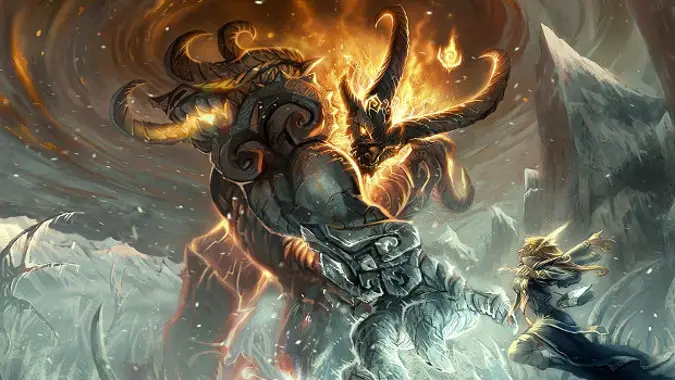 Sometimes we know exactly who the end boss of an expansion will be — like The Lich King or Deathwing — and sometimes we don't — like Kil'jaeden in The Burning Crusade or Archimonde in Warlords of Draenor.
Note that this post contains a spoiler for who we'll see in Legion raids and the comments are likely to be full of Legion speculation. If you don't want to know, scroll on.
There's no obvious end boss for Legion. Since we know Gul'dan is a boss in the first tier of raiding, that leaves him out, so I ask: just who will the end boss of Legion will be?
I think it's smart of Blizzard not to tell us yet. Even though we ended up surprised at who it actually was in Warlords, a lot of people (myself included) were disappointed when it was initially reported to be Grommash Hellscream. Partially because we just had Garrosh Hellscream as an end boss in Mists and partially because I think being told up front it was Garrosh meant that we'd lost any chance for his heel-turn to surprise us.
So this isn't me trying to spoil anything for anyone, because I don't know any better than anyone else does. Some would be very fitting — Sargeras seems a remote possibility, although I'd give even odds that the Avatar of Sargeras might show up. One possibility that amuses me is the idea that, since Kil'jaeden stole the spotlight from Illidan at the end of The Burning Crusade, it would be fitting if the end boss of Legion was actually Illidan. After all, they currently have his body: who knows what they're doing with it and his immortal demon soul?
So now I turn to you. Who do you expect to be the end boss of Legion?