Breakfast Topic: What's your Legion plan of attack?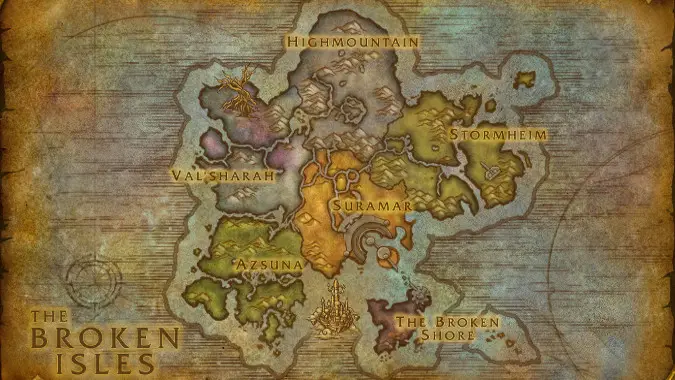 Forces from beyond threaten Azeroth (once more.) Dalaran has been moved (once again). It's finally time for heroes to bravely explore new territory (twice, thrice, or how many times you need to for all those alts you max leveled during the pre-Legion invasions.)
But what exactly is your plan?
Part of the beauty of this expansion is that you don't particularly need a plan, of course. All of the new outdoor zones but Suramar will scale to your level so you can explore them in any order. And you will end up exploring all four in order to complete an overarching quest tied to your artifact progression and to unlock the bulk of the content in Suramar.
I played through Val'shara first on beta with my druid due to its druid-y theme and then moved on to the naga-themed Azsuna because it was next to it. Those two plus running dungeons and acquiring all four artifacts for my spec was enough for me to hit max level.
So I will probably hit Vrukul-heavy Stormheim and Tauren-themed Highmountain to have something new to explore now that the servers are live. What I'm going to do with my other six max level alts I'll have to figure out later.
How are you planning zone order? Randomly? By theme? Drunken darts? Wherever your tradeskill quests lead you? What method is there to your madness?