What would you like added to the transmogrification system?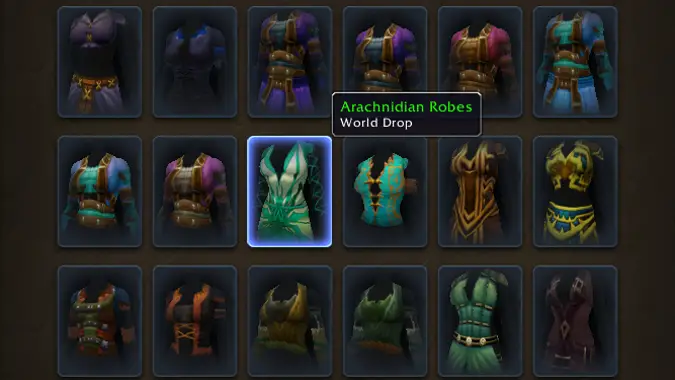 We're getting sets in patch 7.2, which is pretty great. The addition of the Wardrobe in Legion was a huge leap forward for transmog as well. Generally speaking it's never been a better time to be a transmog fiend. But there's always room for improvement, and so I ask you what innovations would you add to the system?
One thing I think I'd like to see is the ability to click on an item and immediately find all pieces for other slots that match its color scheme — as an example, if you're trying to put together a good mog to match a blue and gold chestpiece you farmed up, it would suggest all the pieces that were also blue and gold.
Perhaps that's asking a bit much, but what about simpler options? Why not give suggestions on weapons to go with specific tier sets, filtered by 'dropped in same raid/instance' for just one example?
I'm sure you guys have even better options. I know some folks have suggested for years that certain armor class restrictions (letting mail classes wear leather, or perhaps letting caster classes all equip cloth for mog purposes) and I'm interested in hearing what you'd suggest. How can we make transmog even better?