Jeff Kaplan discusses 'responsibility shift' technique in dinoflask's latest parody video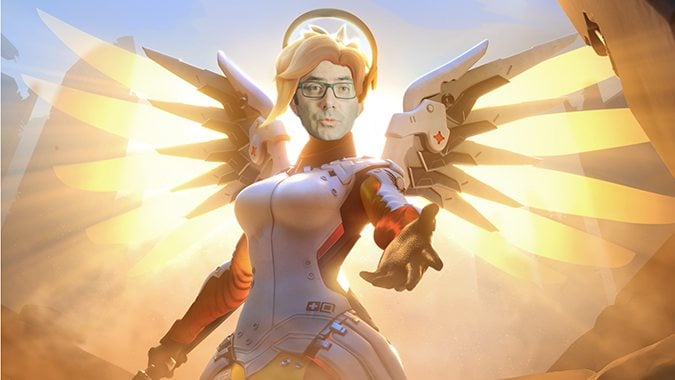 Jeph Jeff from the Overwatch team wasn't always Jeff from the Overwatch team. In fact, despite Overwatch having only been out for a year now, Kaplan actually recently celebrated 15 years working at Blizzard. In between pwning forum trolls about his game and pwning developers (NSFW) about their game, Kaplan was a "Grandmaster of quest design" for World of Warcraft.
In this exclusive behind-the-scenes video from dinoflask, Kaplan discusses just how he managed to remain at Blizzard for so many years. I won't get into technical details — though the video certainly will — but a big part of his success in climbing the Frozen Throne Blizzard ladder was a technique he refers to as "responsibility shift." It's truly a remarkable ability that I personally hope to utilize in everyday work here at Blizzard Watch.
Beyond that, Kaplan also talks about his ageless appearance and what he's learned about how to deal with anyone who mentions The Green Hills of Stranglethorn. The video is inspiring for anyone looking to get into game design — or anywhere in life, really! — and I can't wait to see what Jeff from the Overwatch team has up his sleeves in the future. With any luck, it'll be as good as, if not better than, voice chat was when it first came to WoW.
From all of us here at Blizzard Watch, happy 15-year Blizziversary, Jeff!