WoW
Aug 3, 2017 2:56 pm CT
How the Netherlight Crucible isn't just Reforging 2.0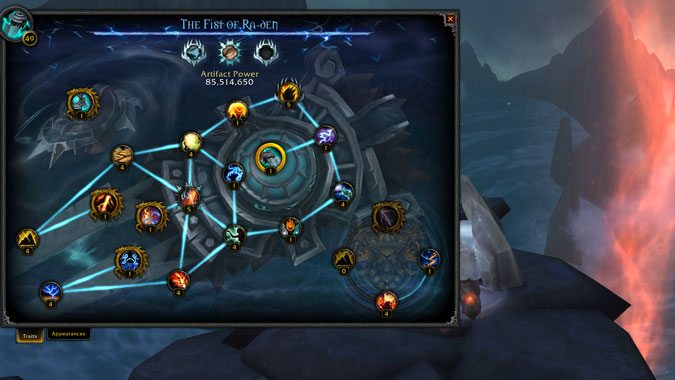 During the recent World of Warcraft: Legion Q&A session, Ion Hazzikostas spoke briefly with community manager Lore about a system we all remember fondly. Reforging went the way of the dodo before we set foot on Draenor, and its removal has been a point of debate ever since. The topic is heating up again as we gain the Netherlight Crucible in patch 7.3.
The Netherlight Crucible is essentially just another new way to progress your Artifact Weapon. It's a bit more complicated than that, of course. (And Wowhead has a full rundown if you want to know all the details.) The Crucible becomes relevant to this particular conversation because after the first tier, the Relic upgrades it gives are somewhat subject to RNG. In the Q&A, Hazzikostas discussed some reasons why being able to change your relic to just whatever you'd like is tough from a development standpoint. While RNG is a bit of an issue, with the Crucible the player can choose from a number of options. Even if your options aren't optimal, you're not going to be stuck with something Of The Falcon levels of bad because you do have some choice.
They went on to discuss the reasons why Reforging was removed. Mainly, they felt like it forced players to Reforge everything to hit caps and get optimum stats. They reminisced about how frequently a raid ground to a halt after almost every boss so players could port to town and get summoned back in order to Reforge items. Reforging was largely just busywork that got in the way of fun, and made upgrades a chore rather than something to be excited about.
Hazzikostas also peeled back the curtain on the development process just a bit, saying that he personally wanted to keep some parts of Reforging, but was convinced otherwise by his fellow devs. With the benefit of hindsight, he's glad they shouted him down.