Whispers of a Frightened World scenario is live on North American servers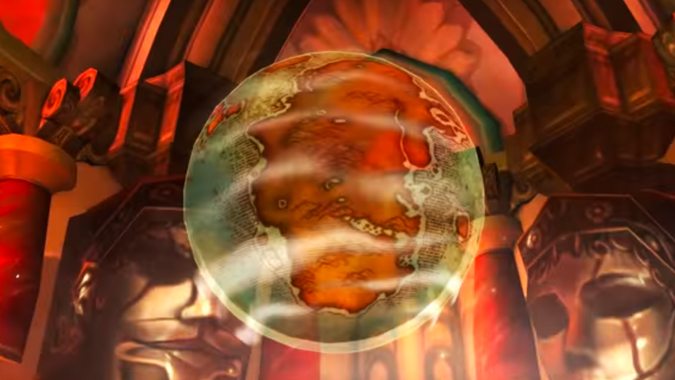 The pre-patch 7.3 festivities have started, leading us into the events that will take us to Argus when the patch goes live. Last week we saw Argus in the sky for everyone and the re-appearance of Doomsayers. This week the Whispers of a Frightened World scenario is here. Servers are having a bit of a problem at the moment with the surge of people trying to get into the scenario, so anyone trying the scenario right now may wind up with infinite loading screens and crashing instance servers.
If you don't want to try your luck with the servers but want to know what's happening with Magni and Azeroth, read to find out just what happens in this scenario.
Azeroth has been trying to communicate with Magni and he calls on you to help him figure out what's wrong and why there's interference. When we last saw Magni, he was setting off alarms in Ulduar during the Legion pre-patch and helping the Priests find their class mounts in a forgotten Titan vault. Now he's back again to help deliver another warning from Azeroth.
In the scenario, we see that Azeroth is frightened, with her fears manifesting into void phantoms that set off various defenses. The phantom attacks culminate in an Amalgam of Torment that interestingly shouts various lines from former Old God or Burning Legion bosses that we have defeated: Yogg-Saron, Garrosh Hellscream (via the heart of Y'shaarj), Il'gynoth, Archimonde, and C'Thun. But what has her truly in a tizzy, the greatest threat to our existence, is Sargeras. Azeroth knows of him and tells us that we need to take care of him once and for all on Argus. Good thing we may have a ship prepared to take us there soon. Otherwise our very existence, and our whole universe, is doomed.