WoW
Sep 11, 2017 4:00 pm CT
Netherlight Crucible leads to WoW spec tuning during this week's maintenance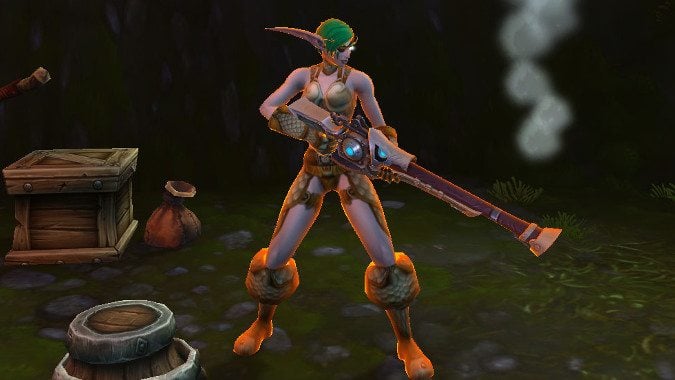 This week sees the debut of the Netherlight Crucible, and with it, several tuning changes to help keep classes balanced with the boost to Artifact's item level the Crucible will bring. Since not every class gains the same damage boost when their weapon gets stronger, these changes are meant primarily to keep classes that gain more from their weapon damage balanced with classes that do not. Also, some classes are just being buffed since now's a good time for it.
With maintenance on Tuesday, we're going to make several spec damage tuning adjustments. Given the nature of the class changes we made in 7.3, we've not needed tuning adjustments through the first two weeks of the patch. However, one change that is coming this week is a bonus to the item level of your Artifact weapon when you activate the Netherlight Crucible. That bonus has a varying effect on certain specs, because not all specs' abilities scale the same with the DPS of their equipped weapon. This is something that we'd like to address in the future, but for now, we can deal with it via tuning.
Furthermore, there are a few specs that we'd like to outright buff.
We'll implement the following damage increases on Tuesday to account for the Netherlight Crucible:
Death Knight – Frost +4%
Demon Hunter – Havoc +3%
Druid – Feral +2%
Hunter – Beast Mastery +6%
Hunter – Survival +5%
Monk – Windwalker +9%
Rogue – Assassination +5%
Rogue – Outlaw +6%
Rogue – Subtlety +1.5%
Shaman – Enhancement +3%
And as always, we'll continue to keep a close eye on performance going forward.
Looking at the buffs, I think we can safely say that Windwalker Monks are definitely getting some love. A flat 9% DPS boost puts them in the lead, followed by Outlaw Rogues and Beast Mastery Hunters at 6% with Assassination Rogues and Survival Hunters next at 5%. Those are pretty substantial increases, and I have to wonder at classes and specs that aren't getting any buffs here — the assumption must be that they don't need one. I kind of question that for Ret Paladins, but maybe we'll see some boosts to their DPS from the Crucible ilevel bump that will take care of any problems they're having. (For once, I'm not going to argue for Warrior DPS increases: I think they're doing okay at the moment.)
It'll be interesting to see how this all shakes out while we're still raiding in Tomb of Sargeras — will these DPS increases lead to more Mythic clears, or at least more groups finishing up Heroic and getting a few Mythic kills in? Time will tell, of course. But with the new five player dungeon Seat of the Triumvirate opening this week, these are welcome buffs to classes that might have fallen behind without them.