HCT Summer Finals, BlizzCon is coming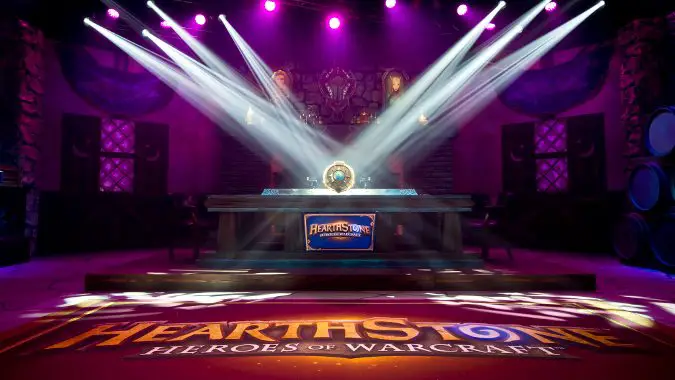 The pros are already starting to pack their bags for Southern California. BlizzCon Opening Week starts October 26th. Much like winter — what's the phrase? — it'll be here before you know it! There's still lots of esports to keep you going til then, though. If all else fails, check TeSPA's calendar. They usually have esports going on weekdays after 4 CDT.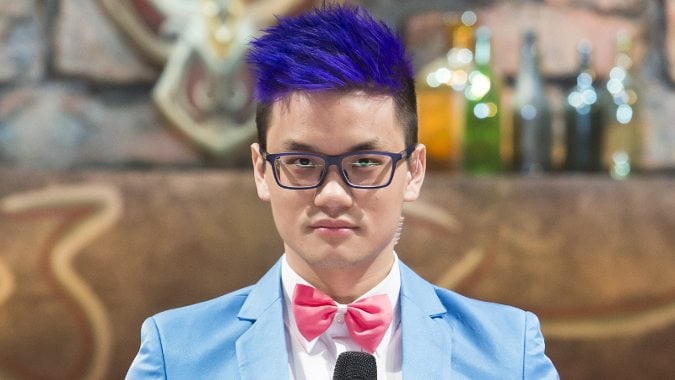 Hearthstone
HCT Summer Championships Friday – Sunday 10:30 PDT, streamed to PlayHearthstone on Twitch.
Sometimes I just don't get Hearthstone esports. BlizzCon opening week starts in two weeks, and it's October, so this is a great time to hold the Summer Championship for HCT? You do you, Hearthstone. At least it's being held at the new Blizzard Arena Los Angeles. I'm curious to see how they change up the set, or whether they use a different studio within the complex, compared to last weekend's Season 1 Overwatch Contenders championship games.
The deck lists we'll be seeing this weekend are posted to the official Hearthstone esports site. Lots of Priests, Druids, and Rogues.
If you're not sure who to root for yet, I'm all in for Uya, who's a math teacher in Japan. I chose Purple to be my champion though. Sentimentality takes a back seat to free packs.
If you're up for more, the esports team published a fun interview with Che Chou, Global Franchise Lead for Hearthstone esports.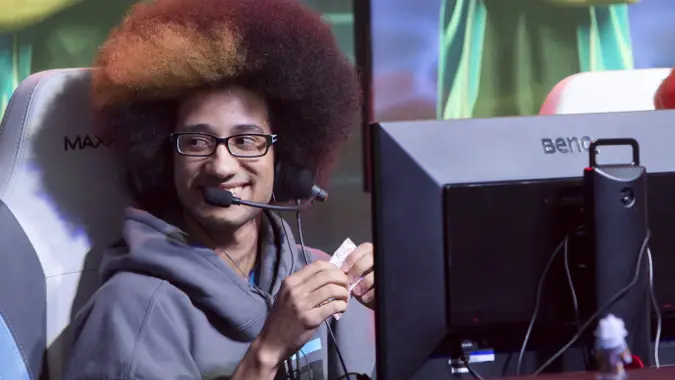 Heroes of the Storm
After the Crucible last weekend, there are new teams to welcome to the HGC. Welcome to Europe, Leftovers, and welcome to North America, HeroesHearth. Polska Pamięta and Lag Force managed to keep their spots in the league, while Team Good Guys and Even in Death were ousted. Can't wait to see them next season!
For the HGC Finals taking place at BlizzCon the pros will be playing on the Junkrat patch, with Junkrat disabled.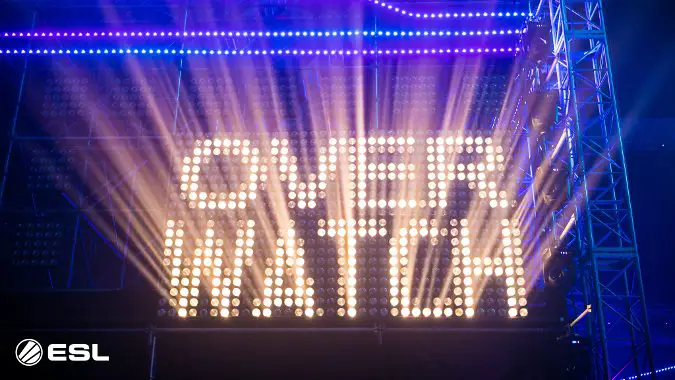 Overwatch
The season 1 champions of Overwatch Contenders were crowned this weekend. Congratulations to Team EnVyUs in NA and Team Giganti in Europe.
Other than that, everything is just awash in Overwatch League speculation. most of which is unsubstantiated rumors. There's a lot of buzz over French team Rogue's newly released roster in particular.
Speaking of Overwatch League buzz, a leading Wall Street analyst has downgraded Activision-Blizzard stock (ATVI) from 'outperform' to 'perform', almost solely on the back of Overwatch League's chancy futures. A perform rating still means they expect the stock to go on earning, but not at the huge margins we've seen in the past. Now may be a great time to invest since ATVI tends to spike immediately after BlizzCon, but since it's trading at roughly 55-60 USD per share you'll have to forego at least two Snowball plushies per share. That's a pretty hard bargain.