It's your last chance to enter our BlizzCon 2017 Virtual Ticket giveaway!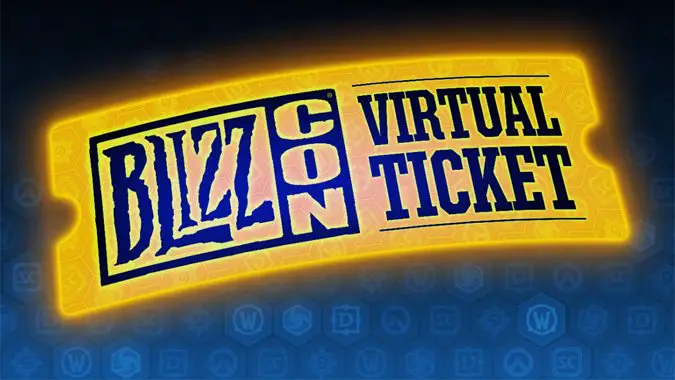 Update: Today's the last day to enter, so leave your comments below for a chance to win!
Missing the action in Anaheim? We can help with that. The BlizzCon Virtual Ticket is bigger and better than ever this year, featuring more coverage than ever before. Blizzard has graciously given us four BlizzCon 2017 Virtual Ticket codes to give away to our readers. The code will give you full access to everything the Virtual Ticket has to offer — four stages worth of coverage and on-demand replays to choose from. Catch all the interviews, the contests, and the closing concert from Muse as well! And of course, all the BlizzCon in-game goodies will be yours to claim as well. This includes the World of Warcraft mounts, the Overwatch Winston skin, the Nexus Razorback mount for Heroes of the Storm, and plenty more.
The BlizzCon 2017 Virtual Ticket is the next best thing to being in Anaheim — and it can be yours! Please note that this contest is open to everyone world-wide. If you have a valid Blizzard account, you can claim the Virtual Ticket. To enter and win, simply leave a comment on this post before 11:59pm on Tuesday, October 24. Winners will be notified via the email associated with their Disqus account. Please make sure your email address is valid before you enter. We'll choose the winners via random draw, and we'll be distributing the winning codes on Wednesday, October 25. Good luck!