Heroes of the Storm is all teasers this week, but there's still a new set of rotations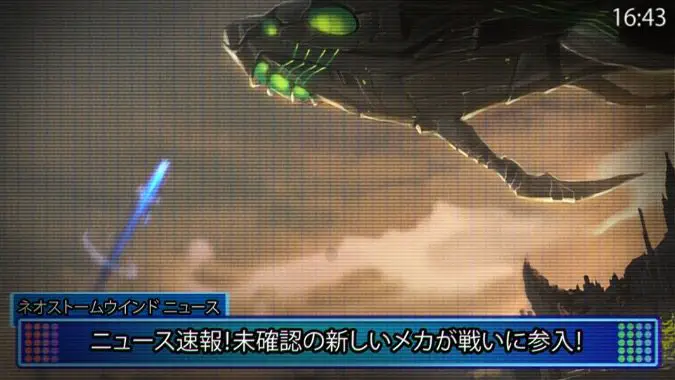 We know something's happening in Heroes of the Storm — with all of these teasers about aliens and mechs battling in the skies over Neo-Stormwind — but as of this writing, we don't know exactly what. (Which just means Blizzard will probably announce it five minutes after this post is published.) It could just be the game's upcoming mecha skins… but we can't help but be excited by the idea of a Neo-Stormwind. Is it a map, a brawl, an event, a new hero announcement… or just set dressing? Last week saw Blaze burning through the Nexus, which means we should have another new hero in a couple of weeks. But we don't know who's headed our way next — which makes my hero announcement theory sound all the better, right?
So place your bets people: just what is the Heroes team teasing us about?
Update: It's those mecha skins and a Tyrael rework. (Tyrael players will want to check out the patch notes.) Oh, and this amazing anime-style trailer.
In the meanwhile, there's a fresh set of rotations to check out, including the recently-reworked Malfurion for anyone who wants to check him out but (somehow) doesn't already own him. Here's the latest free Hero rotation and the week's featured items and sales.
Free Hero Rotation
Malfurion
Valla
Gazlowe
Johanna
Thrall
Dehaka
Leoric
Auriel
Greymane
Stukov
Garrosh (Slot unlocked at Player Level 5)
Probius (Slot unlocked at Player Level 10)
Valeera (Slot unlocked at Player Level 15)
Hanzo (Slot unlocked at Player Level 20)
Hero Sales
Sonya: 250 Gems
Murky: 312 Gems
Azmodan: 150 Gems
Featured Items
Wrath Sonya
Northrend Underking Anub'arak
Avarice Azmodan
Coral Warbringer Zul'jin
Dark Executioner Butcher
Funny Bunny Murky
Druid of the Flame Malfurion
Ghost Tracer
Cyborgdemon Zarya
D.Va the Dreamer
Savage Butcher's Beast
Horde Dire Wolf
Dominion Ghost Speeder
Weekly Brawl