WoW
Feb 21, 2018 11:00 am CT
Proposed changes to Battle for Azeroth's raiding make transmog farming easier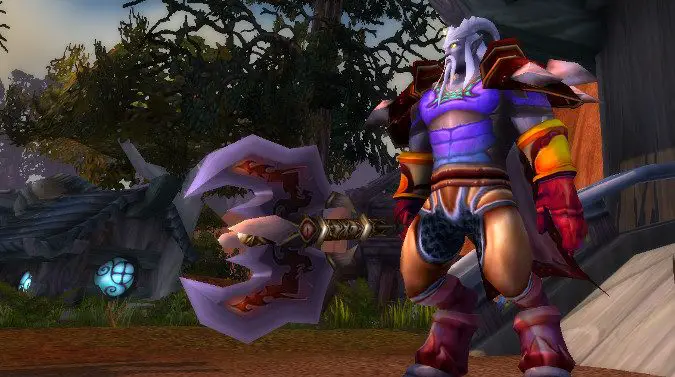 If Ornyx has the strangest feeling he's getting kissed on the top of his little blue spacegoat head, I won't deny it. This post on the forums has me weeping with joy. Well, not literally weeping — I have no time since I'm now planning how to blitz my way through as much old school content as I possibly can on a plethora of alts as soon as these changes go live.
Scaling and the transmog conundrum
Since patch 7.3.5 brought changes to leveling and scaling in older content, one group of players hasn't been wholly enamored with those changes. Namely, those of us who like to go back to old content and destroy it for transmog. One of the things that was great about the older system was the items we could use for transmog that weren't for our spec or class (like a healing mace for a Rogue, or an agility polearm for a Warrior) could drop. I've put together quite an assortment of old school healing plate over the years, for example. Since 7.3.5 that stuff doesn't drop, and it's irksome.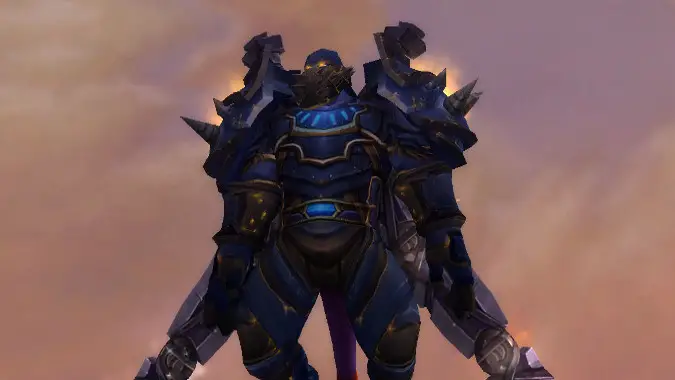 Legacy loot and that gear you crave
But the folks at Blizzard have heard our discontent. Ornyx has posted to the forums with a proposal for change to the entire system with a "legacy loot mode" that addresses the problems we're having farming up those moggable looks we so love. First up, if you outlevel a dungeon or raid by at least 10 levels, legacy loot mode will activate. This legacy mode will make it so that each boss will drop as much loot for you as it did when it was full back in the day, so (as an example) Blackwing Lair bosses will drop as if there were 40 people there, Tempest Keep bosses will drops as though there were 25, and any flexible raid will scale as if there were at least 20 people there in terms of the amount of loot that drops.
This means that if you solo a raid, the boss might drop four pieces of loot for you based on how much it dropped back in the day. And if you bring a friend, you'll each get two drops, but each piece you get will be tradeable with the other players. Also, legacy loot doesn't check your spec — anything on the bosses loot tables can drop, even offspec or items that you would never use like that aforementioned healing mace your Rogue really wants.
So yes, transmog hunters, we can rejoice, for Blizzard has heard our lament and is instituting a solution to it. Sadly, we may have to wait for Battle for Azeroth to see it in action, but it sounds pretty good to this transmog farmer.
Since the Patch 7.3.5 change to use personal loot rules in leveling dungeons, we've heard a lot of feedback from Transmog hunters concerned about how this has affected the ability to collect appearances from older content. We hear you, and agree it's a problem, so we've been working on a more robust solution for Battle for Azeroth.
Once these updates are implemented, entering a dungeon or raid that is trivial for you (i.e.: your character is 10 or more levels higher than the dungeon or raid's intended level) will activate a "legacy loot mode." That loot mode will work like this:
The number of items dropped by bosses will be the same as it would have been if you were in a full party. So if you're in a 5-player dungeon, you'll get 5 players' worth of loot.
For raids with a flexible raid size (such as Raid Finder), this will act as though there were 20 players in the raid.
All items on the loot table will have a chance to drop, not just the ones that are designated for your spec.
If you have multiple players in the group, the loot will be split among those players, but be tradeable. For example, if you're clearing with one other player and kill a boss that should drop 4 items, you'll each be able to pick up two items and trade them between each other if you like.
While the personal loot change was a key part of what allowed us to expand leveling dungeons to encompass a wider range of levels, and we're happy with it in that environment, we recognize that it's not a great experience for those who enjoy clearing older content for transmog, and hope that these changes will make that more enjoyable once they're complete.
Thanks again for all of the feedback!