WoW
Mar 26, 2018 11:00 am CT
Some of the new Battle for Azeroth models are downright grotesque
So far, Battle for Azeroth has a few delightfully adorable new models, such as the datamined bee mount. There are a bunch of cool new models, too, such as the dinosaur and core hound mounts. But with the last few alpha builds, Wowhead has uncovered some truly horrifying models. Take these beast men from Drustvar, for example: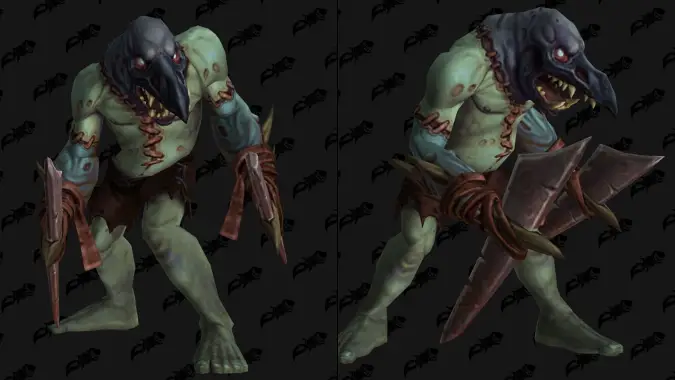 Wowhead has datamind a variety of these so-called beast men, and they're all equally horrifying. Stitched together from bits and pieces of other creatures, some of them have pig heads, while others have toothy beaks. Some have two hands, some have one, and others have none at all — a few simply have weapons strapped onto stumps of flesh and bone. As far as I'm concerned, these beast men are some of the most unsettling creatures we've ever seen in World of Warcraft. And, presumably, we're going to be fighting them as trash mobs throughout the entire expansion.
And while we're dealing with the beast men in Drustvar, other zones will have there own fright-inducing enemies. One such enemy is something called a Blood Abomination, and it will undoubtedly be plaguing Nazmir, what with the trouble the Zandalari are having with the Blood Trolls: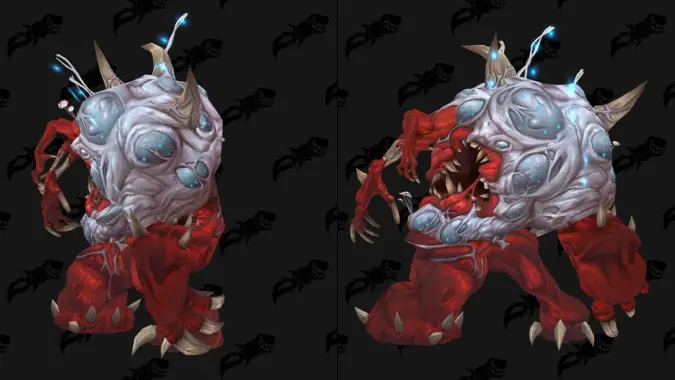 The beast men are terrifying, yes, but at least they make some sense. Generally speaking, they still have a form, even if it's grotesque. These Blood Abominations? They're just… meat. Meat and whatever bizarre organism is growing out of the meat. Some kind of fungus? Is that part of their body, or something attached to it? Clearly, I need to learn more about what's happening in Nazmir to know what the deal is here.
Before sending you off to Wowhead to check out all of the variations on these creatures, I offer a palate cleanser in the form of a new Titan model.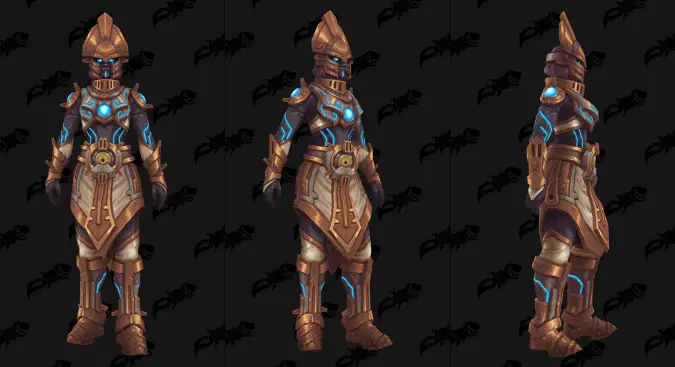 Now go forth to Wowhead, brave adventurers, and check out all of the horrors that await you thus far in Battle for Azeroth.