WoW
Mar 22, 2018 4:00 pm CT
Battle for Azeroth is packed with cool dinosaur mounts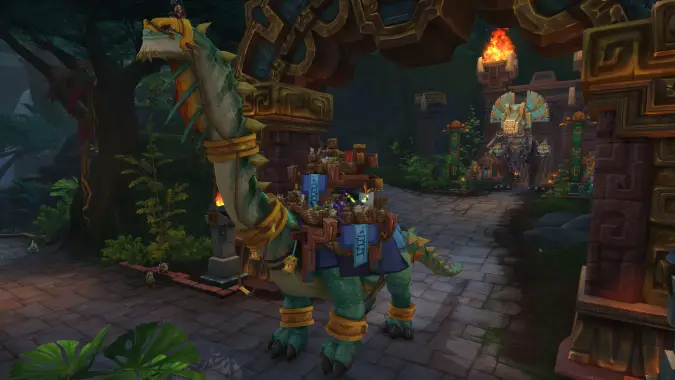 If you've been paying any attention at all to the hype surrounding Battle for Azeroth, you may have noticed the Zandalari and dinosaurs kind of go hand-in-hand. Naturally, we need new models to get the full dinosaur experience — and new dinosaur models means new dinosaur mounts. Wowhead has been busy datamining build after build, and thanks to them, we have a pretty good look at the current selection of dino mounts.
We'll be going over them one by one below, but be sure to check out Wowhead's mount index for all the new mounts coming to World of Warcraft in Battle for Azeroth. Trust me, you want to look — some of them are pretty wild. Now, onto the dinos!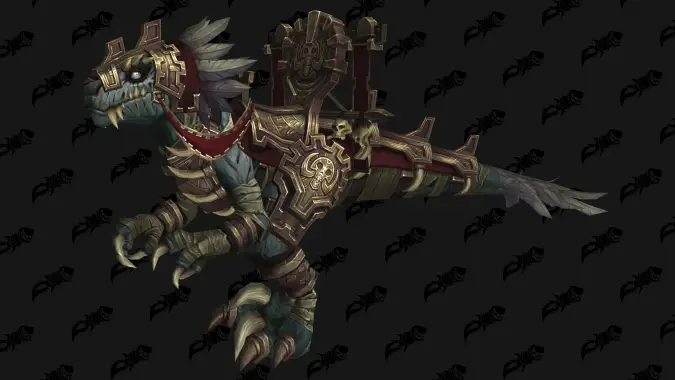 The Tomb Stalker, stalker of tombs
This mount comes from the Mummified Raptor Skull, a drop from the last boss in the King's Rest dungeon. The Tomb Stalker is a different variant of the Gilded Ravasaur (toward the bottom of this list). Also it's undead. Perhaps this is Blizzard's way of letting Alliance players have a shot at a mount model previously exclusive to the Horde, perhaps they just thought it made a cool mount.
Whatever the case, I prefer this variant over the Gilded Ravasaur, and I'll be farming King's Rest endlessly until I get this stupid thing. I'm sure it won't drive me crazy or anything.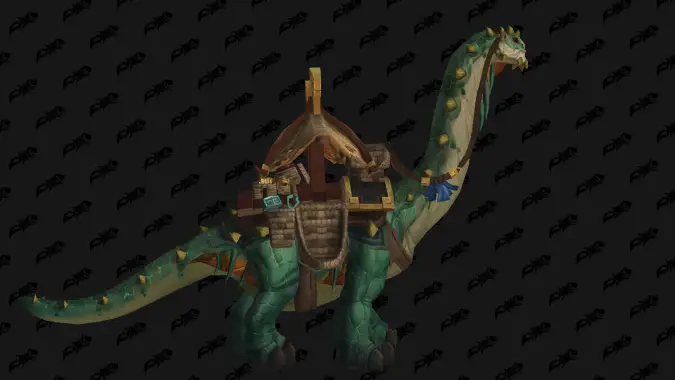 The Brutosaur — A.K.A. the biggest mount ever
These guys are all over Zuldazar. Right now, all we have mount-wise are the files for PH Brutosaur Mount, but that's all we need. We can see plenty of these out in the world. We know how massive they are. Not to mention, the clickable ones roaming Zuldazar can seat multiple people, which suggests this may be a multi-person mount. I mean, it would be a bit silly not to be.
There are also several color variants of these particular creatures. Sadly, if you like anything other than green, you might not like hearing that only the green one is labeled as a mount — for now, anyhow.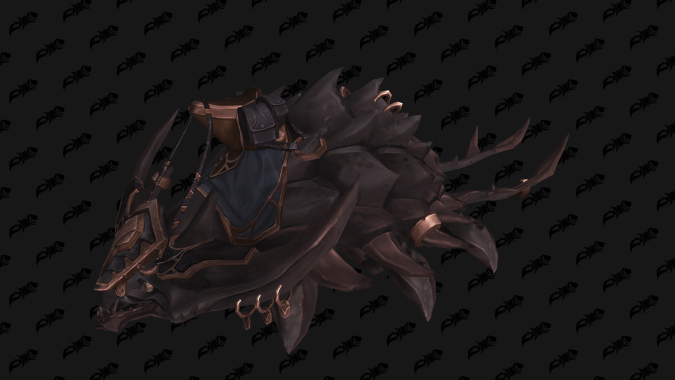 A friendly trilobite
This one is simply labeled as Krolusk PH (Black) right now, but that doesn't make me any less excited for it. There's something about trilobites that I like, and having one as a mount sound freaking awesome. The one seen above is the only Krolusk mount in the files right now, but there are several other color variants for non-mount Krolusks. Personally, I'm hoping the white Krolusk with red eyes becomes a mount — that one's my favorite for sure.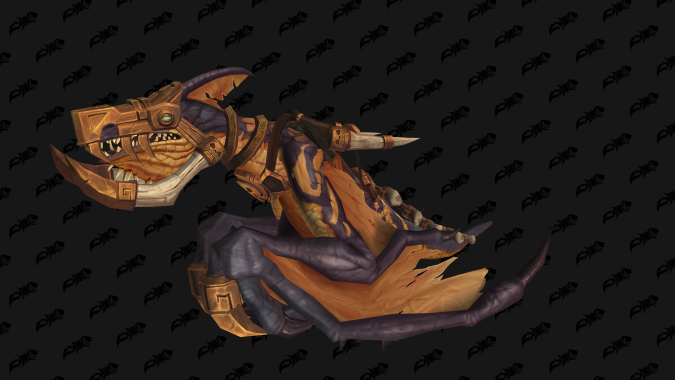 Putting the "terror" in Pterrordax
Called the PH Pterrordax Mount right now, we don't really know much about this mount or how to acquire it. All the same, it's noteworthy for being only the second pterrordax mount in the game. Right now, the only other pterrordax players can obtain is the Armored Skyscreamer via Glory of the Thundering Raider.
Currently, there is also a black-and-crimson variant in the files, so we're likely to see at least two color variants of this mount, if not more.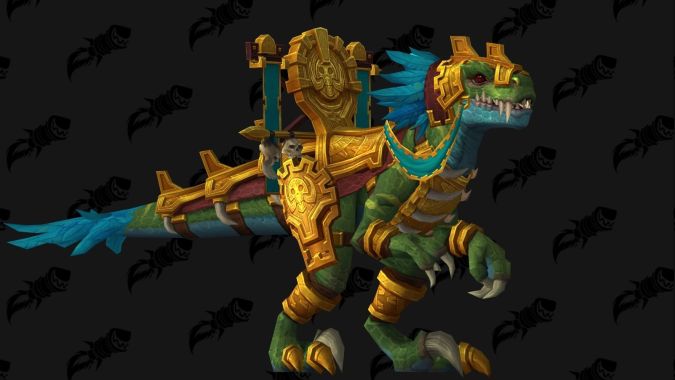 Is it green with blue accents or blue with green accents?
Okay, this one's not exactly new — in fact, you can get it now! But the Gilded Ravasaur is a beautiful-looking variant of raptor mounts with details aplenty. This is technically a Horde-only mount, but the Alliance do have a fancy-looking stallion to match. I'm a big fan of the facial details on this one, personally — but the gold seat doesn't hurt, either.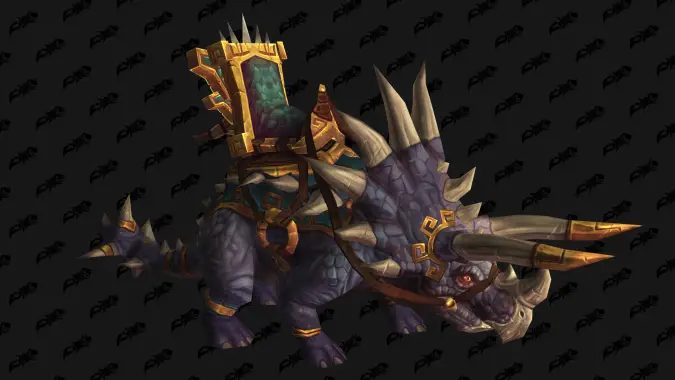 The mount of the Zandalari Trolls
And finally, the Zandalari Direhorn, a Direhorn with gold adornments all about and a throne-like seat to sit on. Sorry to the Alliance readers out there, but this is another Horde-only mount. Why? Because it's the mount belonging to the playable Zandalari Allied Race. Of course, Horde players still have to unlock it via the race's introduction quest chain, so it's not entirely a freebie.
That's it for the currently datamined dino mounts coming in Battle for Azeroth, but I'm really hoping we see more. Not because I don't think this is enough, but because they're so good looking and more of 'em would be awesome! Do you have a favorite so far? Any types of dino mounts you'd like to see added in the future?