WoW
Jul 30, 2018 10:00 am CT
Darkshore gives War Mode players a taste of air drops, bounty hunts, and some sharding issues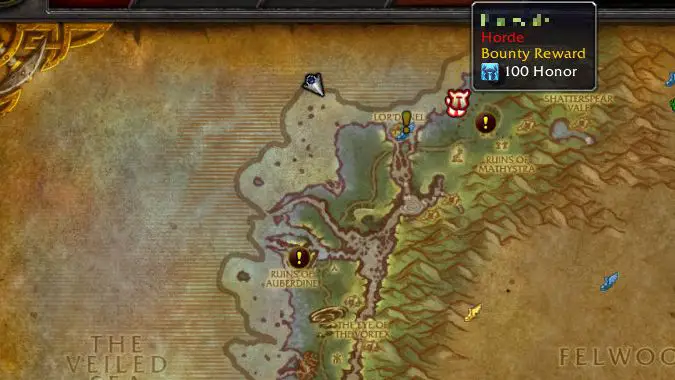 With War Mode now officially out in World of Warcraft, players are able to experience the thrill of PVP realms without the need to actually be on a PVP realm. The ability to toggle War Mode on and off in Orgrimmar (for Horde) and Stormwind (for Alliance) essentially means you can be on a PVP server when you want to PVP, and on a PVE server when you don't. And of course, the benefits of War Mode that most people are probably aware of are the additional PVP talents and a 10% boost to experience.
But there are a couple other features of War Mode that haven't been advertised quite as much, and they're still important in their own regard. Those features are air drops and bounty hunts. Once Battle for Azeroth launches in full, they'll be in every zone on Azeroth for all who have War Mode enabled — but right now, players can preview both of these features in Darkshore.
At the moment, air drops occur every 20 minutes or so. Their arrival is indicated by a very loud engine sound coming from the skies. The flying machines that drop the supplies are very fast, so don't expect to stay alongside them until they actually drop the supply crate. Once the supplies do drop, players can fight over the crate in a manner similar to the chests in the Gurubashi and Darkmoon arenas. If a certain faction manages to finish a channel and claim the crate, anyone on the faction can loot the crate for a short while after.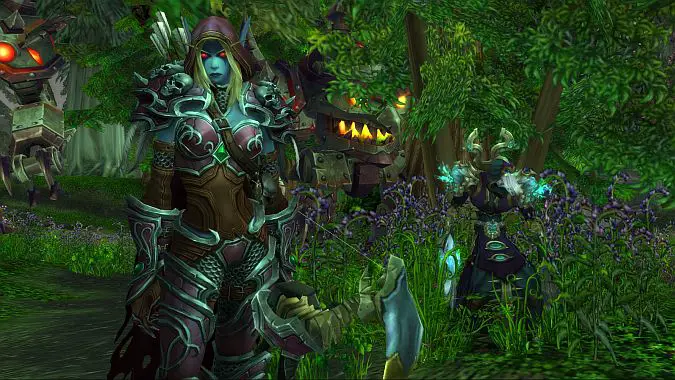 Meanwhile, bounty hunting is also live in Darkshore. If a player of the opposite faction kills 10 players on your faction, they become an Assassin — which also puts the Bounty Hunted debuff on them. They'll appear on the minimap, and their class will be visible. They'll remain visible for anyone in the zone and be unable to mount, but also gain 15% increased damage and healing until someone kills them. When they are killed, they drop a bounty bag with gear inside. Right now, the gear from Darkshore kills is item level 210.
All of this leads to solid PVP action and is a good way to show off a feature that will likely impact how players travel around Azeroth. So far, though, there's one caveat that is hopefully unintended: If you're in a party with friends, there's a chance your group is sharded differently. So if, say, your Death Knight friend tells you excitedly that there's a bounty to hunt down, you and your other party members might not be able to see that player. For an expansion that touts the faction conflict, it's sort of a bummer to miss out on a bounty hunt that someone in your own party can see.
Otherwise, though, it's another aspect of War Mode that adds to the whole experience. Hopefully Blizzard can fix the sharding issues, and find a way to keep supply crates and bounties worthwhile all throughout the expansion.