One day away, what are your official BlizzCon 2018 predictions?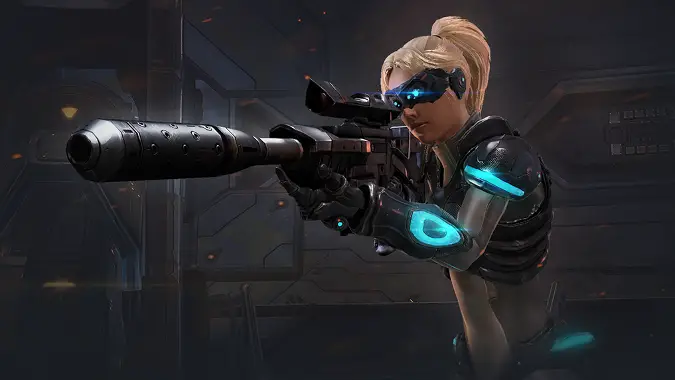 In just over 24 hours, BlizzCon 2018 will kick off in earnest — and that all starts with the opening ceremony, which is where all the big announcements are made. From that point forward, BlizzCon is a mix of esports, cosplay, contests, and entertainment — oh, and elaboration on all of those totally rad opening-ceremony announcements. What I'm getting at is, once the opening ceremony has concluded, we'll know all the major details about what Blizzard has to announce this year. And because of this, we also have very little time to make our final predictions on just what those announcements might be.
By all accounts, this BlizzCon… well, to put it nicely, it appears to be a more tame year in terms of big reveals. Not that it won't be exciting, mind you — but barring a reveal on the scale of Overwatch's first appearance, it's the sort of BlizzCon that feels like it warrants turning your predictions into a fun car game to pass the time. But by the same token, nothing is stopping it from having a super surprising reveal that blows us all away.
And again, we'll know for sure in just over a day's time. But before that, we still have room to let our imaginations go wild with speculation. Whether that speculation is completely crazy or closer to the realm of "possible but not probable" varies from person to person — which is why I'm writing this today. I want to know what exactly all of you think we'll get to see revealed at BlizzCon 2018, and how "out there" those predictions are.
For my part, I genuinely don't expect anything that will send the crowd into a frenzy — but I also think Blizzard will still pull off some surprises. Maybe we get new Diablo content that isn't Diablo 4 but is still, say, free DLC that lets us play as one of the angels of Heaven for the sake of revealing more story. Or maybe we get StarCraft 2 content that goes beyond a new co-op commander without quite reaching the heights of a surprise expansion announcement.
One way or another, we have precious little time to lock in our predictions before they're proven definitely true or false. As such, tell me — what do you predict out of BlizzCon 2018? Moreover, what would genuinely shock you to see announced at BlizzCon 2018?