WoW
Dec 7, 2018 10:00 am CT
Get a head-start on collecting Titan Residuum by running a Mythic+ this week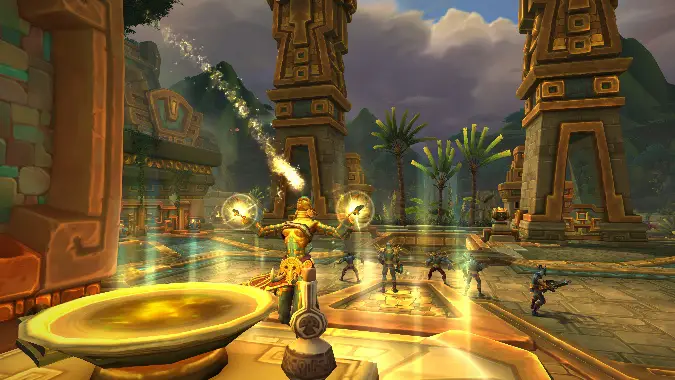 Battle for Azeroth's patch 8.1 Tides of Vengeance and the updates to the Azerite systems that we'll see from it are almost here. Blizzard has heard our feedback and is making a large change to how Azerite armor from Mythic+ content will work.
Starting on Tuesday when you open your box there will no longer be the chance to get any Azerite armor. Instead, you'll get an amount of Titan Residuum based off of the highest keystone you completed that week. Titan Residuum is a new currency that will allow you to buy any piece of Azerite armor you'd like from a new Ethereal vendor. You'll finally be able to choose pieces with the powers that you like the most. You'll also be able to earn Titan Residuum from scrapping or disenchanting epic quality Azerite armor earned after 8.1 launches. So don't go hoarding a bunch of Azerite armor in your bag expecting a little boost from old gear.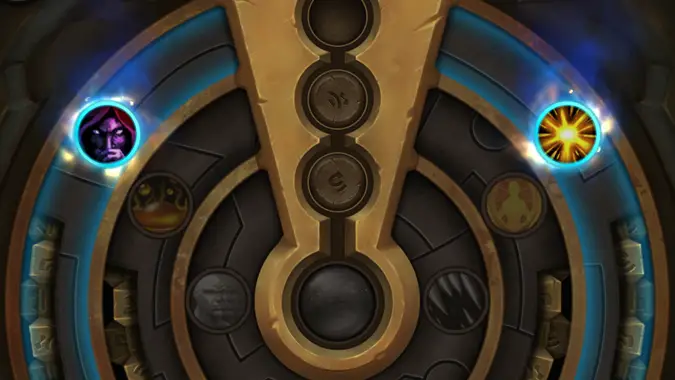 If you've been running Mythic+ dungeons you'll no doubt be aware of how frustrating it has been trying to get that one piece of Azerite armor that's an upgrade. The only way to get Azerite armor from Mythic+ dungeons is the weekly cache, so there could be long stretches where you couldn't upgrade an Azerite piece because your luck was bad. Maybe you just kept getting Azerite pieces and you really didn't need them anymore. You especially couldn't target a specific piece if there was a trait that you were after since any item from the entire dungeon pool could be in the box.
These aren't the only Azerite changes we'll be seeing in 8.1 — they're also going to be adding a fifth outer ring on armor in season 2. This new ring will have spec specific Azerite powers, to really let you tweak how your class plays.
Immediately after the Tides of Vengeance update goes live with scheduled maintenance in each region, you'll now be able to target specific kinds of Azerite armor by earning Titan Residuum, which can be used to purchase Azerite armor from everyone's favorite purveyor of exquisite furnishings: Thaumaturge Vashreen, who can be found alongside his fellow ethereals in either Boralus or Dazar'alor.
In the weekly cache, you'll now receive an amount of Titan Residuum in addition to your weekly item. Completing higher-level Keystones will award greater amounts of Titan Residuum from your weekly cache. Scrapping or disenchanting new epic-quality Azerite gear obtained in Tides of Vengeance (from any source) also provides Titan Residuum, with more powerful items yielding more Residuum.
After the update goes live, your weekly cache will contain Titan Residuum, and will not have a chance to contain a piece of Azerite Armor. We suggest you complete at least one Mythic Keystone dungeon before the update to make sure that you earn Titan Residuum when you open your cache after the update.
There isn't a cap on how much Titan Residuum you can hold, and we do not plan to reset Titan Residuum at the start of Season 2. When Season 2 begins, the vendor will offer higher item-level pieces (iLvl 400 or 415) at significantly higher costs than the Season 1 items. Also at that time, the weekly Mythic Keystone cache will begin rewarding proportionally more Residuum, and new iLvl 400+ Azerite armor will yield more Residuum when scrapped or disenchanted.
See you in the dungeons!
Blizzard also added that completing keystones higher than 10 will continue to increase the Residuum you earn — with diminishing returns. I'm interested to see how much more expensive the Season 2 gear is when that comes out in the new year. I'm happy for now knowing that I'll be able to get more pieces with Layered Mane on it for my tanking spec. This week's keystones have the Tyrannical/Bursting/Skittish/Infested affixes. It's not the worst batch for players who are new to the keystones — as long as you take your time and don't overpull you should be able to make good progress. Just remember to wait for the tanks to get some threat first. So break out the flasks and pass the Loa Loaf, it's time to use some keystones!