What incredible drop did you get almost by accident?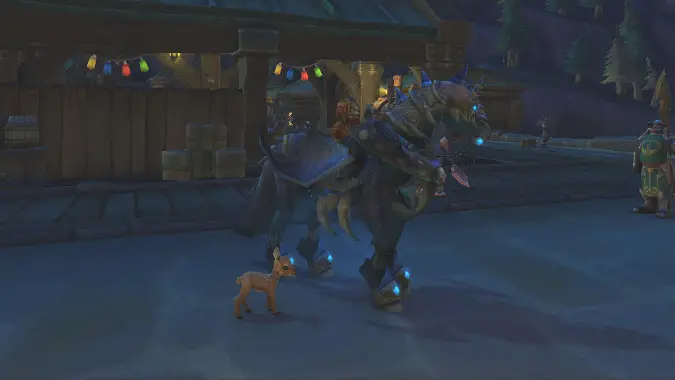 Every Wednesday night, I have the privilege of hanging out with all of  you on our official Twitch stream — it's one of the highlights of my week. Last night, I decided to do the Icecrown Challenge before jumping in for our usual content. It was a pretty unremarkable run in general, just doing a good thing for charity with some buds. I looted Arthas without really looking, and then chat started lighting up while I watched the cinematic.
Like many people in the sunset of Siege of Orgrimmar, I farmed the heck out of Icecrown Citadel — among other things — on multiple characters for months on end. As we rolled on toward Warlords of Draenor I had so much going on with pet strategy guides and everything else, I gave up hope of ever seeing the most elusive mount in the game. It's ok. It's not like I could even see it, right? I was playing a Druid at the time anyway, so I didn't even need a mount and it was silly to try. You know, all those things people tell themselves when they finally give up.
Then, last night when I was doing the run for the Icecrown Challenge, chat informed me I got Invincible. Our own Cory Taylor was there, so I informed him that if he was joking around for funsies he and the entire chat would be fired — literally fired. Out of a cannon, the lot of them. Luckily, we still have him as a writer — and I, beyond all expectations, have a shiny new mount. I mean, I'm guessing. Still can't see him.
So this morning, share the joy. What's the story of your most incredible drop — the one you still can't believe your luck, the one you gave up on, the one that had your guildmates leave the raid? Did you have amazing luck on any Overwatch loot boxes, or with mounts, or heck, even a particularly lucky Hearthstone draw?