What would you do if you could redesign crafting in WoW?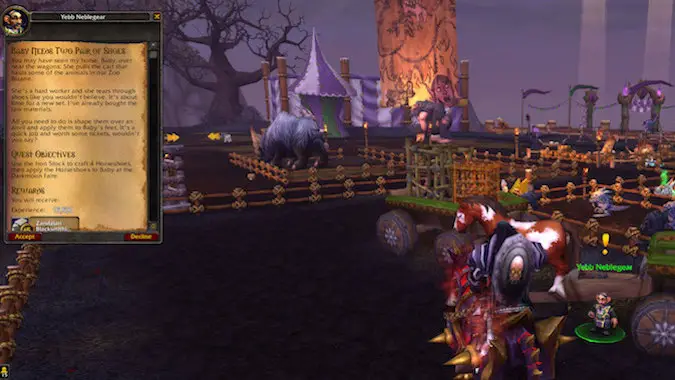 For myself, I think the best time I had as a crafter in WoW was during The Burning Crusade, when I could make myself epic weapons that were on par with raid drops and upgrade them so that I could hold on to a signature weapon all expansion. The second closest was Warlords of Draenor, when I could be assured I'd have enough mats and there were some pretty good weapon and armor options out there that were, yet again, things I could upgrade and keep using.
I think for me, a really good option for any crafting system is the ability to make and keep using an item, and I would work that into all the professions. Alchemists would get an upgradeable stone, Blacksmiths, and Engineers upgradeable weapons, Leatherworkers and Tailors would have armor pieces they could upgrade. Scribes… I really have no idea. Sorry, guys, I've never known what I'd do with your profession, but for Jewelcrafters, I'd go with a unique upgradeable gem that could be socketed into any gear regardless of it having sockets or not.
But I'm curious about other ideas. The recent reveal of profession quests in patch 8.1.5 has me wondering what approaches you would take toward making crafting more interesting and exciting. I know that several people have floated the idea of being able to make transmog-only items, and I think that's a fine notion. But what else? More mounts? Cosmetic non-transmog items that could work with our garrisons or perhaps player housing, like furniture? Speed boats? (Okay, that last one I'm kind of just kidding about.)
We're talking about systems that have been around forever, and I desperately wish I cared about them the way I did back in BC or even Warlords. So what do you think? What would you do to spruce up crafting?