What do you want from WoW's newest zones, Nazjatar and Mechagon?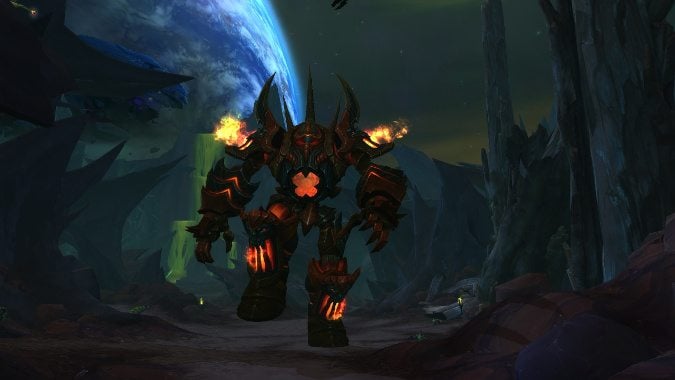 Patch 8.2 will see us enter two big new world zones with world quests and storylines leading up to a raid and a mega-dungeon respectively — the Naga stronghold of Nazjatar surrounding Azshara's Eternal Palace, and the Mechagnome fortress of Mechagon. These zones are said to be nearly as large as Argus — Nazjatar alone is two-thirds the size of Argus' three zones, according to the patch 8.2 preview. That's a lot of area to cover, with the aforementioned World Quests, rares to hunt down, and storylines to complete in order to unlock the group content at the end. There will also be places to earn reputation in order to unlock flying, for those of us who're looking forward to that. Frankly, I assume almost all of us would like flying right about now.
I really enjoyed Argus, and felt like it was one of the best such open world zones — significantly better than the Broken Shore, which I was lukewarm on, and even better than Suramar although that was a really good zone. I didn't like it because I don't like stealth mechanics and I got twitchy over the phrase "An illusion! What are you hiding?" but that doesn't change the fact that it was pretty solid. Before that, we had Tanaan Jungle, which I liked okay but it felt like it went on way too long — I really had the time to get sick of Tanaan, whereas Argus I felt like I could have stayed a lot longer. And before that, the Timeless Isle wasn't bad, but felt a lot more random to me.
So looking back on all of that, and considering what we're about to start doing, which zone are you most looking forward to? What do you most want to see in it? Are you a big rare hunter? Do you love world questing? Are you hoping for a more in-depth story from involved questlines? How about another one of those awesome in-game cinematics we all like? What are you hoping we'll get in these zones in 8.2?