What kind of books would you like to see in a World of Warcraft reference series?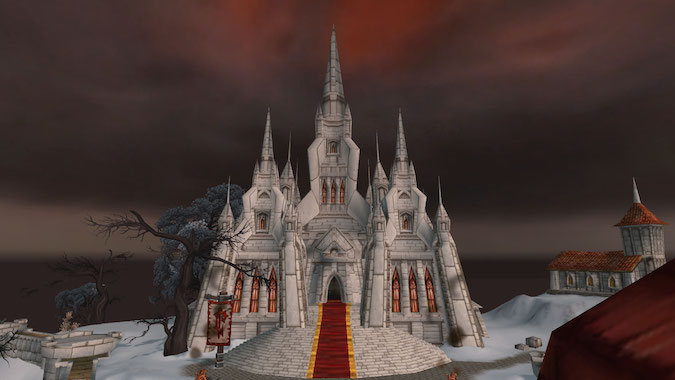 When Star Wars burst onto the scene, we saw something we'd not seen before — a massive marketing and promotion of a movie with tie-ins of all sorts — and it set the stage for the selling of any big budget movie and TV series. I had tee shirts and graphic novels and trading cards and figurines. It's not enough anymore to have a good script, good actors, good director. What kinds of merchandising is coming out when the movie releases?
I worked in a bookstore for a time many years ago. Star Wars schematics of the Death Star were released during the time I was a clerk. I remember picture books and a Star Wars ABC book.
Star Trek — in all its variations — is another universe where books and toys and any number of tie-ins, occur. A quick Internet search and you can find a Star Wars cross section book and a Star Trek Technical Manual. If you are a fan of either or both series, these are likely on your shelf.
In World of Warcraft, we have the tie-in novels and we have the merchandising. While questing in Northrend, I realized just how many building schematics are reused. For instance, the cathedral in New Hearthglen in Dragonblight is exactly the same layout as the Stormwind Cathedral, the cathedral in Onslaught Harbor in Icecrown, and the cathedral in Tyr's Hand in Eastern Plaguelands. We know from experience that we will not be able to fly straight in — that we will have to veer either left or right to get into the main cathedral proper. This isn't a bad thing. It's easier for designers to reuse buildings than have to come up with four separate cathedral designs. I think it would be cool to see an architectural rendering of these iconic structures with a list of where you find them and what, if any, differences there are from iteration to iteration — say the carpet in this one is red versus this one where it's purple.
What about a book that's just mounts or just battle pets? The information is available on Wowhead, but wouldn't it be cool to have a World of Warcraft library with reference books? Granted, these would be static because they would only be up-to-date at the time of printing. As we've seen with patch 8.2, a boat load of new pets are coming. But there are several editions of the same Star Wars book because each new movie adds something new. There is a market for this kind of thing.
If you could have a World of Warcraft reference shelf in your home library, what would you have on it? For sure you'd have all the novels, but what else might you have? I'd love a raid and dungeon map book. It wouldn't have strats for bosses — it would strictly be the maps for various raids. I'd also buy my suggested architectural book. What would you add?