WoW Classic brings Alterac Valley in for testing but it may not be the battleground you remember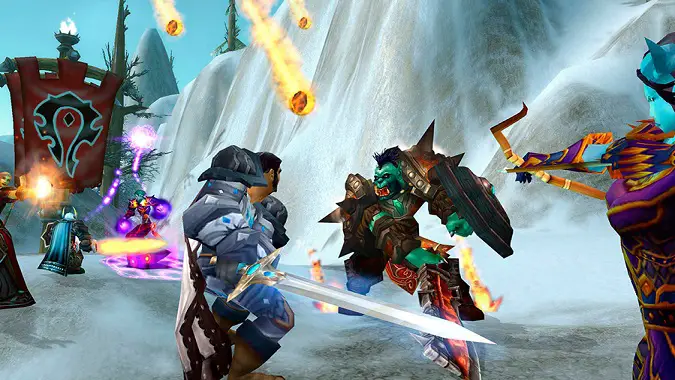 If you are like most World of Warcraft players who started playing more recently — say, after Cataclysm — you've probably heard a lot of horror stories about Alterac Valley back in Classic WoW, and I'm here to tell you two things.
The first is that all of those horror stories are absolutely justified. There were AV matches that never seemed to end, players zoning in, playing for an hour, going off to eat, queuing up for AV again and ending up in the exact same AV, playing for a while, leaving, coming back several hours later and then realizing after a while that it was that same AV — or at least that many of the same people were still there, doing the exact same things.
But the other thing I have to tell you is that the Alterac Valley we're getting in World of Warcraft Classic is AV as of patch 1.12, and frankly, patch 1.12 AV was as balanced as the battleground ever got in Classic times. There were many improvements and changes made between the battleground's release and patch 1.12, especially in patch 1.10 when Korrak the Bloodrager was removed along with his band of Trolls, meaning that the central graveyard wasn't an exercise in kiting to capture. In addition to the loss of the Winteraxe Trolls, most of the other NPCs had been removed. Though you could still summon Ivus and/or Lokholar to sway the battle, the reduction in NPCs and renewed focus on Player vs. Player combat meant those big summons weren't as effective and fights tended to be less ridiculous than they had been between patches 1.5 — AV's release — and Patch 1.8.
Please understand. I'm not trying to tell you that Alterac Valley won't be a brutal slog by modern standards. But it won't be the way it was when it first rolled out — the spawn points for the Alliance and Horde will be in their later configuration, and with fewer NPCs to deal with the focus will be much more on taking graveyards, pushing back the enemy, and winning the match. There will be a lot of time spent just getting through AV, but it won't be the absolute raw nightmare it was.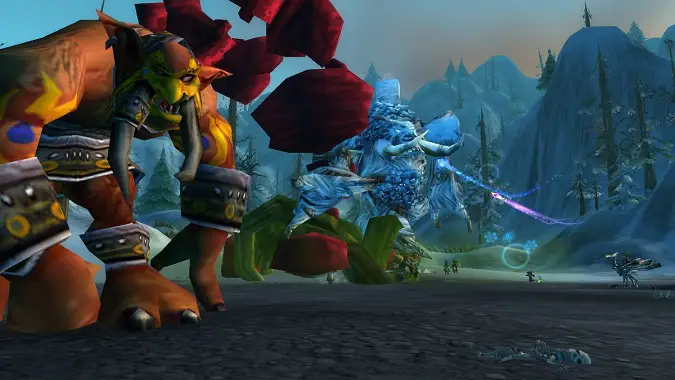 How AV changed by patch 1.12
Several changes were made in patch 1.8 to improve AV's balance, and those changes will be present in WoW Classic. Horde and Alliance numbers will be kept as balanced as possible — if there are 27 players on Horde side and 25 Alliance, and 10 people in the Horde queue but only 3 in the Alliance queue, all 3 Alliance will be added while only 1 Horde will, giving each side 28 players. Similarly, AV will begin as soon as both factions have 20 players and will then keep adding more players at a balanced rate until the 40 maximum per side is reached.
Terrain chances were made to keep Alliance players from just jumping over the wall at the Horde base and skipping defenders to rush the graveyard — and for other reasons, but that one was a big one — and a portcullis was added to the end of both faction start tunnels to keep players from slipping into the battleground ahead of the start and making progress up the BG towards the enemy general while the other faction couldn't stop them.
Also, a lot of NPC guards were removed. In the early days of AV, people often complained that it felt less like PVP and more like a PVE experience — in many ways, Alterac Valley was a really good blueprint for a Warfront in those days. By cutting back on NPCs, AV became a match of wits — did your faction commit some players to defense of your home base and general, or did you go all out zerg rush on your opposing general and hope to gain control of the enemy base before the other faction could do the same to yours?
That's the AV you'll be playing in WoW Classic — a battleground that deliberately took steps to cut down the chaos and slog factor of the earliest days.
So yeah, by all means, be prepared for a long, brutal fight between the Horde and Alliance if you help test Alterac Valley in WoW Classic's beta, but be aware — this is actually a kinder, gentler AV you're going to experience. It's mellowed. It got rid of Korrak. It cut way back on the NPCs. It's faster and it's much more about PVP than the original AV in patch 1.5 was.