What quality of life changes would you include in WoW Classic, if any?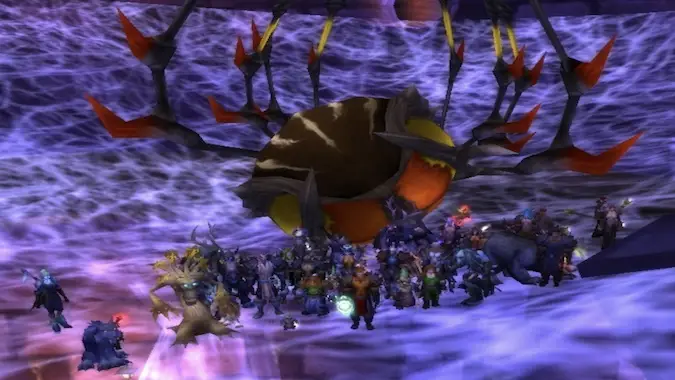 Some people, like me, think WoW Classic should only have what original World of Warcraft had — nothing added in later expansions should be included. I think that's the draw of the entire idea — getting to experience the game in as close a manner as it was back in 2004 to 2006, seeing and internalizing all those weird artifacts of the game, unaffected by the passage of time and attempts to smooth out the imperfections.
I say, let WoW Classic be as awful as it was.
But not everyone agrees with me, and I don't have that mind control helmet completed yet, so let us say for the sake of the argument that you're suddenly placed in charge of WoW Classic and you can do anything you want. What do you do? What, if any, changes would you make to the game? Assuming the content stays the same, would you add LFD tools? Group Finder? Dungeon Journal functionality? Improved maps with quest markers? Sparkling lootables? AOE Looting? The much broader tagging system that came in with Legion so you don't have to group up to share a tap on a mob?
The sky is your hypothetical limit here — what would you put in for quality of life improvements to WoW Classic… or are you like me? Would you rather the game just be, warts and all, the way it was back in the day? I mean, even if they did add a group finder, at least original flavor Naxx is going to be in there making healers miserable. I'm looking forward to WoW Classic just to see how players deal with some of the most hilariously broken fights in the history of the game. And also because I'm gonna roll Horde just to get away from Paladins.