What else should be available to transmog?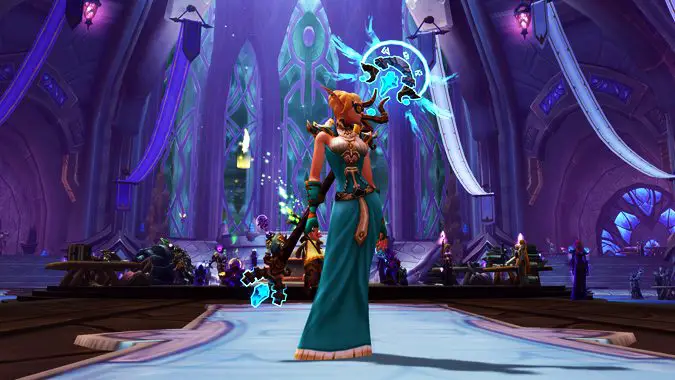 Blizzard is caving to popular demand and making the flower crowns a permanent transmog option. But I think it's not enough. We need more options! More pretty things!
Besides the flower crowns, which I admit I've been pining after, I've also been wanting to wear the Bronze-Tinted Sunglasses from the WoW Anniversary event. I'm still miffed that when Blizzard introduced them, they didn't bother to make it clear that it wasn't a regular cosmetic transmog and only said something in the comments of the Wowhead post which not many players would see.
I've never really cared for the idea of restrictions on holiday transmogs, nor do I think they should exist. I never remember to transmog any of it when the holiday is going on. And if I do remember to transmog something, I then forget when the holiday ends and I get the unpleasant surprise of it being taken off and wondering what the heck is wrong with my outfit. I know Blizzard's M.O. is to over-restrict and then loosen up later, but I think they need to be more lenient overall with transmog.
I get why Blizzard wouldn't want players to dress up like Santa or a Beer Maid year-round, but this game is inherently silly. For a game that has half a zone dedicated to an elaborate parody of Indiana Jones, it wouldn't hurt to let people dress more fun on a regular basis. And it's not even just the "funny" stuff. We should be able to transmog old legendaries. We should be able to wear a rose or fancy sunglasses when we want. And Legion is long over; there's really no reason that Artifact skins should be tied to spec any longer.
What do you think should be available for transmog? Are there any restrictions you would loosen, or do you like it as it is? What would you change?