Crush, shred, and burn demons with Diablo 4's first three classes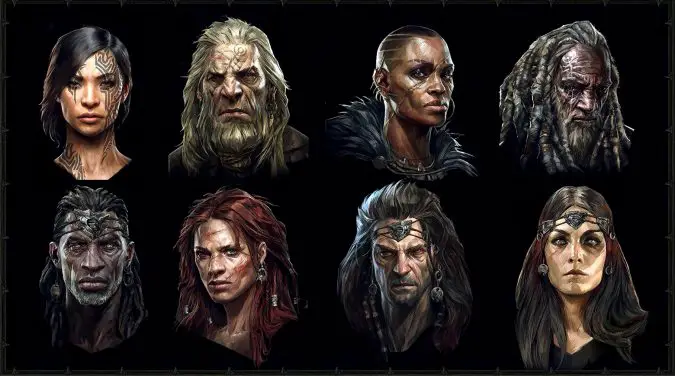 In Diablo 4, players will be able to crush their enemies with the Barbarian, rip them apart with the Druid, and burn them to ash with the Sorceress. In today's Diablo 4 Unveiled panel at BlizzCon, Blizzard showcased the game's initial three classes with an emphasis on customization.
The Barbarian
For the Barbarian, Blizzard drew inspiration from historical real-world warriors as well as the class's own history. The themes of the class are its physicality and weapons.
The Barbarian will have an "arsenal system," allowing access to four different equipped weapons at one time. With this flexibility, Barbarians will be able to use two-handed weapons and dual wield within the same set of equipment.
The Druid
The Druid wasn't originally planned for the game, but Blizzard artists came up with such amazing designs that they convinced the developers to create it. This class has been missing from the franchise since Diablo 2.
The Druid can take on both bear and wolf forms and hunt demons with animal companions in tow. The class will also use storm and earth magic. The Druid smoothly shifts in and out of forms for attacks while casting spells in human form. The devs call this "seamless shapeshifting."
The Sorceress
The Sorceress uses the "elemental carnage" of fire, ice, and lightning to exercise "unparalleled control of the battlefield." Using dynamic lighting, the new game engine allows the Sorceress's spells to literally drive away the darkness in Diablo 4's grim dungeons.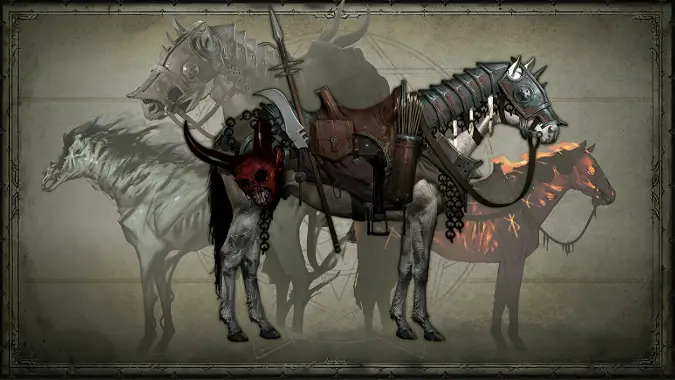 Classes will also have unique "dismount" abilities when hopping off their mounts, reminiscent of Guild Wars 2 mount skills.
Diablo 4 will give players more appearance customization than ever before. The base character will be a "template" from which the player can make their own version of the class with options for hair, tattoos, scars, and more.
In terms of gameplay, classes will have talent trees, skill ranks, and runewords that allow you to customize your items. Runewords are inspired by those of Diablo 2, but it sounds like the devs want them to be easier to obtain and use. Overall, Diablo 4 is designed to let players create the "build that's in your head," not the build that the devs want you to play.
Class itemization will have a lower emphasis on sets and more emphasis on mixing and matching items, including "more legendaries than ever."
All in all, Diablo 4's first classes look like a home run so far: brutal, stylish, and fun as hell. We'll get more details about the game's classes and systems in a BlizzCon panel tomorrow.