Overwatch 2: All the rumors and everything we know so far
Click here for more photos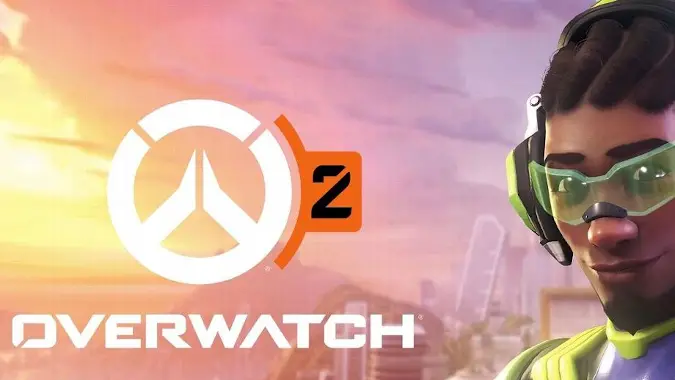 Overwatch 2 has been rumored since June, there was a late leak to ESPN with lots of art and internal sourcing, and now we know for sure that Overwatch 2 is coming. There was an official announcement with another tearjerker cinematic called Zero Hour, announcing the upcoming sequel at BlizzCon 2019.
What is Overwatch 2?
Overwatch 2 will be the sequel to the popular multiplayer shooter. It's going to be a game with a large story-based PVE element. Some Blizzard employees compared to Left 4 Dead. Overwatch 2 will focus on co-op missions like we already get during Overwatch's Archives events, with four players teaming up to fight against AI bots to complete objectives. The PVE modes are pretty popular, so it would make sense for Blizzard to make a whole game centered around it. Blizzard is pretty well-known for their narrative, making a game more based on the story behind Overwatch something fans have been dying to play.
So far, there will be two different PVE game modes, Story Mode and Hero Mode, plus a PVP mode. Players will be doing things like picking talents and items as well, in a departure from the original game.
Some things, including skin unlocks, will transfer from the original game to Overwatch 2.

What maps will we play on in Overwatch 2?
There's a new PVP map type called Push, which will take place on a new Toronto map. It looks similar to a Payload map, only it's another mirrored versus map. Your opponents can push the payload backward, and as they hit checkpoints they unlock more forward spawn points.
Other maps showcased in the Overwatch 2 panel at BlizzCon 2019 were Gothenburg, Rio de Janeiro, and Monte Carlo, but it wasn't explicitly stated what map type these are.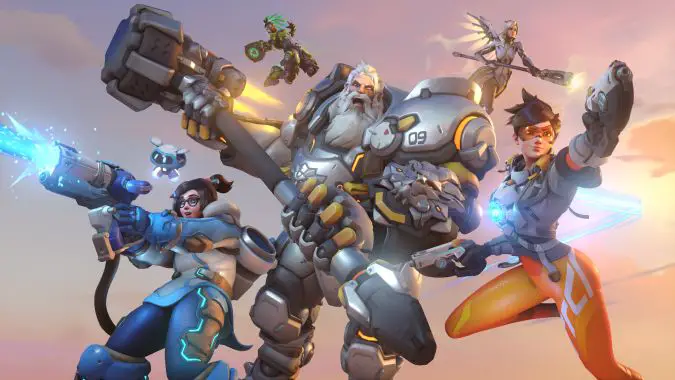 What Heroes are in Overwatch 2?
It looks like Echo, the robot first seen in the McCree short Reunion — which we speculated would be Hero 32 — will be joining the cast. It stands to reason since Lucio is on the leaked art — and his hometown figures in the leaked map — that he will be involved in some way, but it still remains unclear whether the entire original cast will be joining the second iteration of the game.
Sojourn, first seen in last year's Archives event, will also be a new hero in Overwatch 2.
In addition we'll also see the rest of the Overwatch cast in action, though many have new looks, like Hoodie Genji.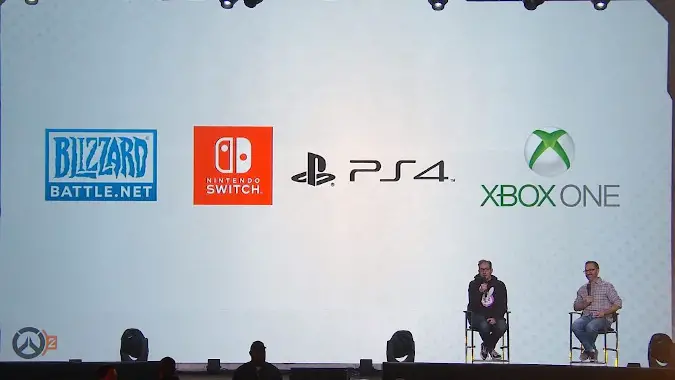 Where can we play?
At the What's Next panel, it was announced that Overwatch 2 will be playable on Battle.Net, Nintendo Switch, Playstation 4, and Xbox One.
How long has it been in development?
It's largely unclear how long Overwatch 2 has been in development. Judging from the report, it seems like it's been kicking around at Blizzard long enough to start to resemble a playable game. A lot of game projects spend time in a concept phase where most of it is either lots of whiteboards and sketches or really rudimentary demos. This game sounds like it's a little more put together than that. And considering other Overwatch-related projects were hinted at in a May 2019 investor call, it seems like it's far enough along that Blizzard want to start talking about it.
When can we play?
There's no ETA yet, even on a beta. Stay tuned.