WoW
Nov 5, 2019 12:00 pm CT
Everything that's happening for World of Warcraft's 15th anniversary, now live!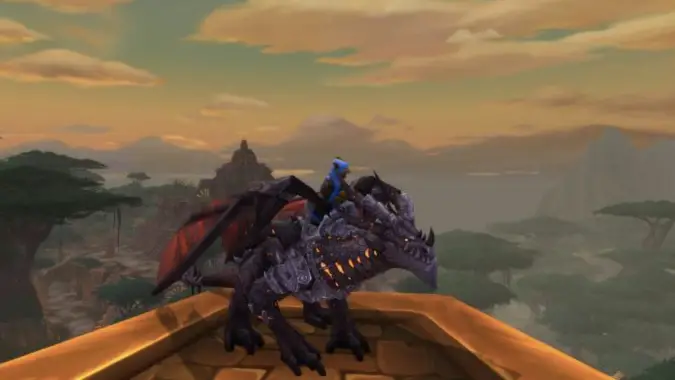 WoW is turning 15 this year, and for such a milestone event Blizzard is pulling out all the stops. The anniversary event will be part of patch 8.2.5 and is live now!
We heard earlier this year about the special Collector's Edition for the anniversary, which functions both as an anniversary celebration of WoW's history as well as a salute to WoW Classic which is launching this month. The special CE proved to be pretty popular and pre-orders have been quickly selling out as soon as retailers get them up. If you're still looking for the CE, you can try your hand by checking the retailers in our post about how to buy the anniversary CE. If you're more interested in the digital goodies, you can access the stand-alone mounts in the Blizzard shop. The Alabaster Stormtalon and Alabaster Thunderwing are available as a duo for $25.
The actual in-game anniversary event this year will run from November 5 all the way to January 7, according to the in-game calendar. Everyone who logs in will get a 15th Anniversary achievement, a celebration package with an XP boost tabard during the event (likely 15%), and a Lil' Nefarian pet. To commemorate the milestone anniversary, Blizzard will have a special raid featuring nine bosses from three different expansions — Burning Crusade, Wrath of the Lich King, and Cataclysm. Defeating all nine bosses will give you the new Obsidian Worldbreaker mount inspired by Deathwing.
Chromie's Memory: Burning Crusade
Chromie's Memory: Wrath of the Lich King
Chromie's Memory: Cataclysm
These are all raid bosses that veterans know well, but will pose a challenge for anyone unfamiliar with them. Given their difficulty when they were relevant, they might even pose a challenge to people who know better. For WoW's 10th Anniversary, the Molten Core raid event was accessed via LFR. The 15th Anniversary raid wings are listed under the Timewalking category, so they might require pre-made groups to complete them. We'll also have Timewalking vendors up during the anniversary via Historian Llore in Stormwind and Historian Ju'pa in Orgrimmar, so making the anniversary raid a Timewalking event makes sense.
For PVP players, an "old-school-inspired" version of Alterac Valley will be coming with the anniversary event. The battleground will have a special achievement tied to it for the anniversary. Players who participate and complete the achievement can earn two new mounts: a Stormpike Battle Ram for Alliance and a Frostwolf Snarler for Horde. You can see what these two mounts look like in Wowhead's datamining of the patch 8.2.5 PTR.
The anniversary event seems to be pretty exciting this year. But the best part about WoW's anniversary is that we can finally wear our Bronze-Tinted Sunglasses again.