What will the Shadowlands leveling approach mean for you?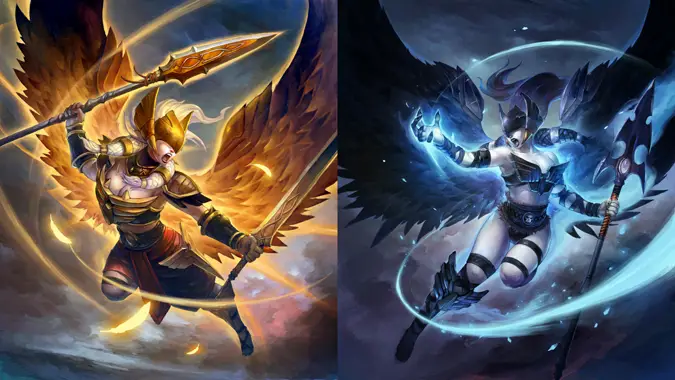 Shadowlands means a different way to level, with players able to choose an expansion or the Azeroth we've had since Cataclysm and leveling in it and it alone. While that seems pretty cool to me, it does have me wondering — how will I end up making use of this approach? Am I going to branch out and take that Hunter alt I haven't played since Legion through all the Azeroth content she skipped because she out-leveled it before she was even a quarter of the way through? What about alts I haven't played in a very long time, like my Paladin? The Mag'har Orc DK I'm curious to start, which will be possible starting in patch 8.3 if I pre-order… will I instead wait for Shadowlands and level through Battle for Azeroth, just to see the content again as its the story most related to the events of the coming expansion?
I'm really musing about how, exactly, I'm going to approach the  leveling game once Shadowlands comes along. I tend to absolutely blow through Wrath of the Lich King, possibly because familiarity breeds contempt and possibly because I tend to hit The Burning Crusade and then just sort of get almost high enough to avoid Northrend until I'm practically Pandaria level nowadays. Likewise, I haven't done the Cataclysm zones in a dog's age. Well, a Worgen's age. I haven't done them since I was leveling my Worgen.
I've read that Shadowlands will make alts faster to level, and that has me wondering if all those characters I stopped about half way through Legion could make a comeback in this expansion. Could I finally get my Shaman and my second DK and my Paladins all to max level? At last, could it finally happen? I don't know, but I'm curious. And of course the six or seven Warriors who are in striking range of 120 right now will be mid 40s once Shadowlands drops and ready for me to get them to 60.
I'm curious. Will this make it past this expansion, do you think? Will we see more level squishes, and if so, will it take as long as it did this time? What do you think the Shadowlands approach will mean for you and your characters?