Carbot Animations StarCrafts series is coming to an epic conclusion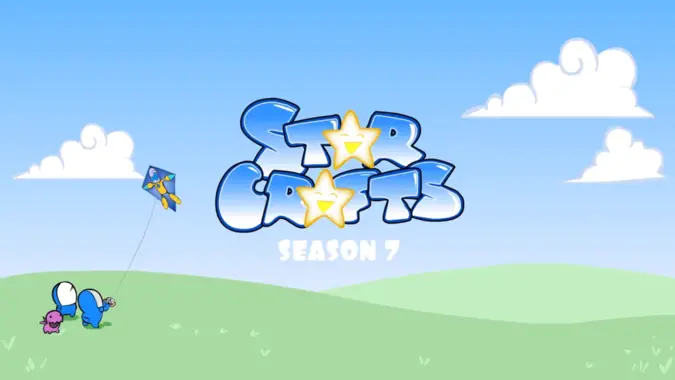 For seven years now Carbot Animations has been showing us the lighter side of the StarCraft universe. With cute characters and hilarious slapstick, what started out as short one joke videos has expanded into telling an amazing story. The series has grown to include memorable characters, a love story, and shocking betrayals — all while keeping the same quality of great jokes.
But all things eventually come to an end, and StarCrafts is going out with one heck of a bang with the final episode going live on December 21.
ARVE Error: src mismatch
provider: youtube
url: https://www.youtube.com/watch?v=kq0mrikd0Ug&list=PL0QrZvg7QIgpoLdNFnEePRrU-YJfr9Be7&index=186&t=0s
src in org: https://www.youtube-nocookie.com/embed/kq0mrikd0Ug?list=PL0QrZvg7QIgpoLdNFnEePRrU-YJfr9Be7
src gen org: https://www.youtube-nocookie.com/embed/kq0mrikd0Ug?start=0&list=PL0QrZvg7QIgpoLdNFnEePRrU-YJfr9Be7
The series will end on an episode that's slightly longer than the average, with a finale that's more than a half hour long. For a small scale animation studio to make a half-hour episode is amazing. There's a lot of work that goes into producing even a two-minute animation, and here we're getting an episode that's longer than some of the earlier seasons all put together. There's something that's just so charming about Carbot animations. Despite their simple designs, every character has a ton of personality. Tell me that you didn't smile even a little bit the first time you saw one of the Zerglings.
If you're a little behind on your StarCrafts, Carbot has re-released the first six seasons in their own standalone videos. I've been rewatching them all in preparation for the finale, and I'm blown away by the huge increase in quality from the first season to the last. The whole series is a great example of minimalist storytelling since almost all of the dialogue is just lines that the units say in StarCraft.  
Carbot has five different ongoing series — in addition to StarCrafts, there's HeroStorm, Hurtstone, DiabLoLs, and WowCraft —which is an amazing amount of work. And just because StarCrafts is ending doesn't mean that Carbot's other series will be. I'm sure that we'll continue to see all sorts of wacky fun, just not in StarCrafts form.
I'm glad that we've gotten as many spectacular episodes that we have. Plus there's always the fully playable version in StarCraft: Remastered in case you want to recreate some of your favorite moments from the series.
I can't wait to see what kind of shenanigans they get up to in the new year.