What was your best gaming accomplishment this year?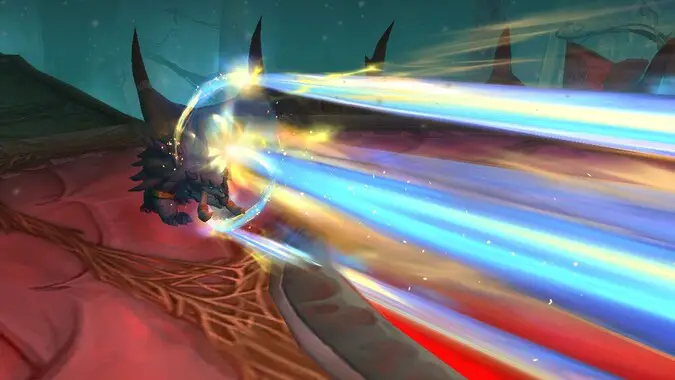 As we look back on another year of gaming, there's one achievement that stands out to me amongst all the others — I finally got the Keystone Master achievement. Sure, I managed to get a complete set of Azshara's Eternal Palace raid gear and even got a few Mythic kills. But succeeding at Mythic keystone dungeons feels more satisfying. The smaller size makes each victory feel more like I had a direct hand in why we won.
This was the first season of Battle for Azeroth that I made a big push to actually complete all dungeons at level 15. Having the extra incentive of the giant shiny laser beam appearance for my Essence of the Focusing Iris certainly helped motivate me. I love that absurdly overpowered looking thing. It feels like I could use it to knock satellites out of orbit or carve my name on the moon.
I didn't just play Warcraft though. I got my first full team wipe in Heroes of the Storm playing Chromie. It was almost like I could actually see through time to where they were going to be! I finally got to play — and then beat 100% — Spider-Man for the PS4, and that's definitely a top 10 game of all time for me. I know I'm late to that party, but holy heck was that a well-crafted game that made me feel like I was Spider-Man. And I would be remiss if I didn't talk about how Assassins Creed: Odyssey taught me how the two best words in the English language are "ramming speed"! I broke so many Triremes in half that I'm surprised that there are any trees left growing in Greece.
2020 is shaping up to be an amazing year for gaming too. World of Warcraft's patch 8.3 will let me finally take the fight to N'zoth, which I am very much looking forward to — Old God fights are my favorite. And if I can get the new Keystone Master achievement in Season 4 I'll get a suitably creepy mount to go with my giant shiny laser beam.
What was your biggest moment in 2019? Did you finally get that piece of loot that you'd been hunting all year? Did you finally get your hands on the Headless Horseman's Mount or the Big Love Rocket?