There's a new Blizzard Watch D&D session starting right now!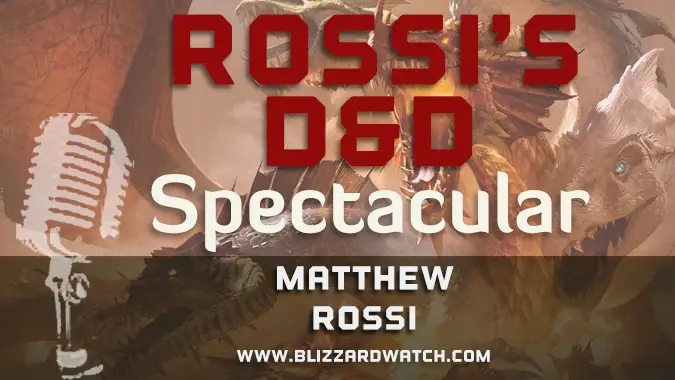 If you have enjoyed our previous streams, like the one from December, then rejoice, because the Blizzard Watch D&D crew is going to be back this Saturday, January 4 for more D&D fun with me, their friendly DM. If you want to catch up on all our previous streams, they're now available in a reworked podcast page, all the way at the bottom. I will point out that I never once named this whole thing — that was their doing.
Remember, our cast of players is as follows:
So far, over the course of the past several sessions, our party has woken up inside a volcano lair, escaped from that only to have a dragon made of lava hatch out of it and burn their boat, crashed on a beach where they were then attacked by Kobolds riding Inostrancevia, met with a mysterious shapeshifter who pointed them towards an even more mysterious ruin, fought Githzerai Monks with strange magic sticks, and ended up on another plane of existence where talking cows and a party of odd adventurers have offered to take them to a nearby ruin or a nearby gate town.
Whew. That was a lot.
If you'd like to catch up, here are the previous installments:
So yeah, we're going live on the Blizzard Watch Twitch channel on Saturday. January 4 at 10:30 a.m. CST if you want to join us, and we'll be uploading the session to SoundCloud in a post later if you can't tune in live but still want to take a listen later.