What moment in WoW's history would you like to see added to the Caverns of Time?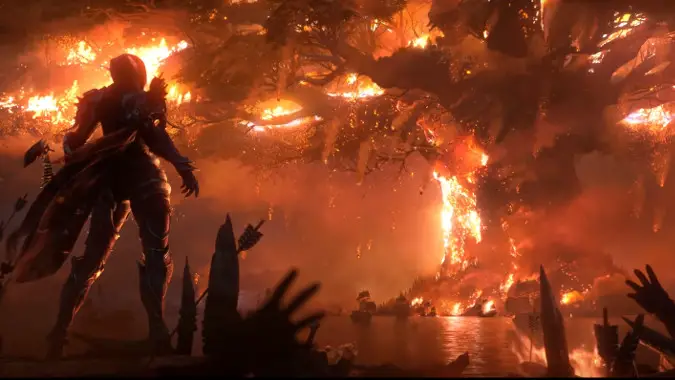 I may have asked this before, but revisiting the Caverns of Time for World of Warcraft's 15th Anniversary event got me thinking about the location again. Despite having a blocked-off location and several assets for Caverns of Time and its instance available during Vanilla WoW, we didn't see anything actually added until Burning Crusade. But once we did, we were treated to two dungeons and a raid in Burning Crusade, another dungeon in Wrath, and then three more dungeons and a raid during Cataclysm.
Since then, however, it's been silent (save for special events like the Anniversary). I mean, it's not like we need a Caverns of Time instance every expansion. And I get Warlords of Draenor having maybe burned people out on time travel. But I feel like enough time has passed that we could use another dungeon or raid that takes us back to historic moments in history. What sorts of historic moments? Well, that's up for us to discuss!
Personally, I would have loved to see a dungeon take place in the Black Empire. Not the one we're getting in patch 8.3, but the original Black Empire at the height of its power. Sadly, I'm pretty sure we're past the point where something like that could happen. So if not that, what about an instance that allows us to experience (and aid in?) the moment when Sylvanas made her mysterious pact with Helya? It would tie into Shadowlands and provide new info despite all taking place in the past.
Alternatively, can you imagine if Blizzard added a Caverns of Time instance where we actually had to make sure the burning of Teldrassil occurred? Yes, yes, I can hear you yelling, "Mitch, no!" already. There's no way it would actually happen (especially not this soon after BFA), but darn if it wouldn't make for emotional content.
With that note having been said, I turn things over to you. What instance would you like to see added to the Caverns of Time? Would it be a dungeon? A raid? Perhaps a battleground? Sound off below!