What are you doing first in patch 8.3?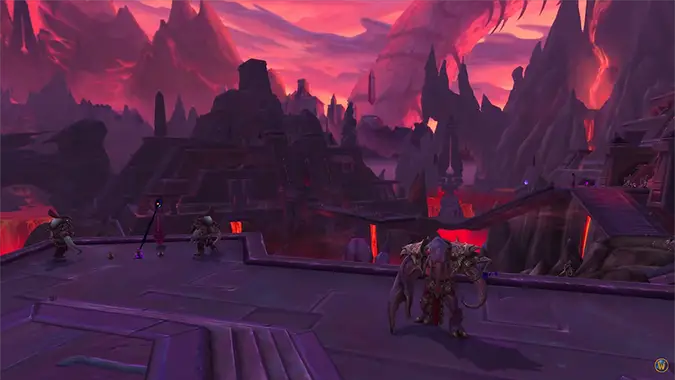 I mean, I kind of know what you're doing first — if you want to do anything else in World of Warcraft's patch 8.3, you'll need to do the introductory questline that unlocks everything else, from the Old God Assaults to the Horrific Visions and including the raid itself, since the raid portal for Ny'alotha will switch between Uldum and the Vale of Eternal Blossoms depending on which zone is under attack by the Old God itself. But there's a lot to think about in terms of what you might want to focus on, with a heroic Warfront in Darkshore rewarding 460 gear, the aforementioned Horrific Visions giving us a preview of how scalable content like Torghast might work, and the Old God Assaults serving as a constantly available means to farm gear as well as the means to run other content.
I know I expect to focus heavily on the Assaults for the first few weeks, saving up my Vessels of Horrific Visions for later. I don't expect I'll do much LFR this time around, so Assaults and Visions will likely be my main means of experiencing this patch, and I intend to take my time and get systematic with how I explore this patch. I expect we'll be in patch 8.3 for at least six months, and I don't see a good reason to rush through it — I might also hit up the heroic Darkshore Warfront, but that really depends on finding groups for it, I suppose.
But there are other places to focus, of course — I could be running the upcoming updated Season 4 for Mythic+ dungeons, for example, or I could throw myself into PVP. My personal desire to be as independent as possible isn't universal, and I know some players will be jumping into raiding as soon as possible, even though I don't think I will. What do you expect to be your first move in patch 8.3? What will you be doing as soon as it goes live?