WoW
Jan 21, 2020 10:00 am CT
Get ready to invade Ny'alotha in a new 12 boss raid, now open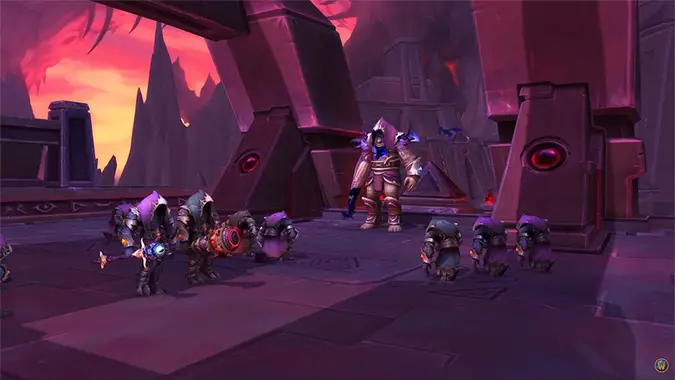 WoW's patch 8.3 brings big changes to Azeroth as N'Zoth finally pushes its attack. The Old God's Assaults and Horrific Visions have already proven a challenge, but today we finally get to take the fight to N'Zoth in a new raid: Ny'alotha, the Waking City. It's the seat of power for the ascendant Old God N'Zoth himself and a 12-boss raid that we're going to have to clear if we want to save the world once and for all from the threat of an Old God who isn't bound or chained or contained in any way.
We've fought Old Gods before, yes — but not like this.
C'Thun was bound in Ahn'Qiraj and we really only fought one eye and a few mouth parts and tentacles. Likewise with Yogg-Saron was still contained in the ancient prison the Titans had constructed for him. But thanks to Queen Azshara, N'Zoth is completely free, and we're going to have to fight all of his minions. Expect a greatest hits of Old God servants — insectoid creatures similar to the Aqir, Qiraji, and Mantid, twisted tentacle faced N'raqi aberrations, cultists who have given themselves over to corruption, Mitch — before you finally reach the Old God itself.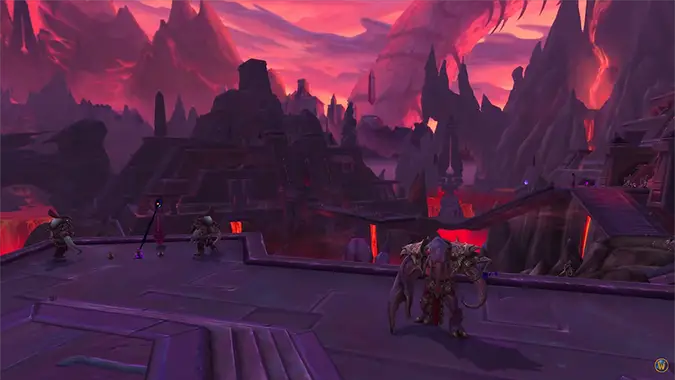 Ny'alotha bosses
Ny'alotha is the heart of the military power of the Old God who is currently attacking all across Azeroth, and there are twelve bosses including N'Zoth. Here are the bosses we'll face:
Ny'alotha loot
Loot drops start at ilevel 430 for LFR, and increase to 445 for Normal, 460 for Heroic, and 475 for Mythic. But for the final two bosses (Carapace of N'Zoth and N'Zoth) the gear is slightly better: ilevel 440 for LFR, 455 for Normal, 470 for Heroic, and 485 for Mythic. The will be no Warforging or Titanforging, so the level you see is the level you get — but it can be Corrupted, which provides big buffs and big debuffs (you can always cleanse it of corruption, but you'll lose both).
There are also three mounts:
And four Battle Pets:
Ny'alotha release schedule
Ny'alotha is already open, but if you're waiting for a specific difficulty, here's the schedule:
January 21: Normal and Heroic Difficulties
January 28: Mythic Ny'alotha, Raid Finder Wing 1 (Vision of Destiny)
February 11: Raid Finder Wing 2 (Halls of Devotion)
February 25: Raid Finder Wing 3 (Gift of Flesh)
March 10: Raid Finder Wing 4 (The Waking Dream)
Ny'alotha definitely looks like a graphically stunning raid from the images we see in the Developer Update, so I'm excited. We've been waiting for this raid since the end of Siege of Orgrimmar and it'll be a thrill to see it for ourselves at last.