Overwatch Lead Writer Michael Chu leaves Blizzard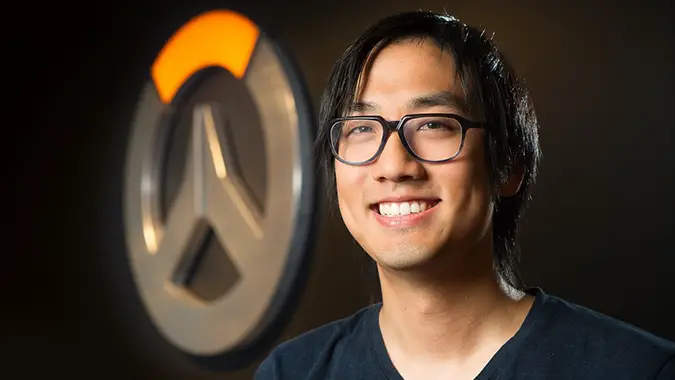 Overwatch's Lead Writer Michael Chu has left the company after working there for 20 years across Blizzard's many franchises. Chu has credits on several Blizzard games, including Diablo 2, Warcraft 3, World of Warcraft, and Diablo 3, as well as writing featured in several Overwatch comics, short stories, and cinematics. While the writer and designer didn't say what his next job was, he said he'll continue to tell diverse stories as he did in Overwatch.
In a blog post, Chu reflected on his time at Blizzard and why writing Overwatch was important to him. "Overwatch has been a life-changing experience," he wrote. "I have always felt that games and the stories they tell have the unique ability to bring people closer together, and that the empathy you feel from stepping into someone else's shoes, even virtually, can bridge the gap between miles, cultures, and nations."
"Now, as I head out through the Blizzard doors for a last time, I have new dreams: to continue to tell these stories and build worlds that unite people through games."
Even if you don't play Overwatch, it's hard to understate Chu's apparent influence on the type of shooter that Blizzard made and is still making today — especially in a genre that's seeped in jingoism, racism, and cliche. It's a game about heroes that come from various backgrounds, who speak different languages, and come in various body types. Although the bar is low in video games, Overwatch's writing sought to differentiate itself with this refreshing perspective across in-game voice lines, cinematics, and all the rest of the outside fiction. As games like Fortnite and even the upcoming Valorant have cropped up since Overwatch's release in 2016, you can still see why the game is so compelling to so many people. It's the hugely empathetic and striking characters and the many locations you see them in that keeps you coming back.
It'll no doubt be a significant loss for Blizzard, especially as Overwatch 2 nears release and promises a wealth of PVE- and story-based content. What does the universe look like without the writer that brought it back from the collapse of a failed MMO? And what does this mean for Blizzard, a company that has had an incredibly rocky past year when it comes to retaining its employees? These are questions that can't be answered without time, but it's definitely something to think about as its biggest releases start to come to fruition.