What have you been doing with WoW's XP boost?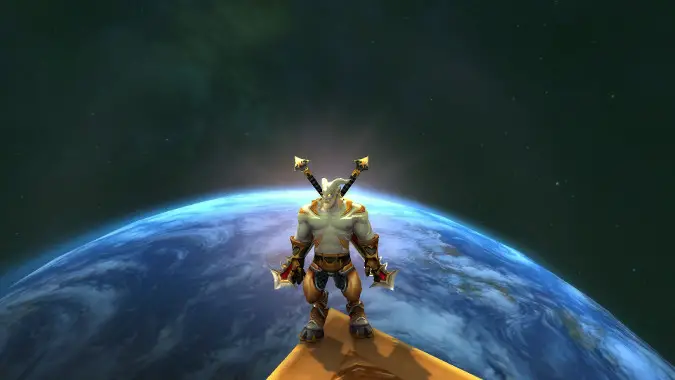 I mean, for me, the XP boost in World of Warcraft Blizzard introduced last week is terrifying because it suddenly opens up a ton of options. Do I level my Lightforged or my Kul Tiran or my Nightborne or…? But for all I know, some of you are completely immune to the siren song of leveling up all those alts with an added 100% XP buff. I'm sure quite a few players have either leveled all the alts they want, or have never been that invested in playing the leveling game in World of Warcraft to begin with.
For me, it's really down to the ones I listed above, along with my Void Elf. I have a Dark Iron, Void Elf, and Night Elf as my three major mains right now, plus a Human at max level. But that leaves me with several options — my original Tauren and my Highmountain are both in the 110s and could definitely use the help, plus I'd finally have a Horde at max level if I did that. But at the same time, that Nightborne is really one I've wanted to level for a very long time now and I'm not at all sanguine about my chances once the XP buff is gone, and the Kul Tiran has been waiting very patiently for her Heritage Armor for a very long time now. Plus, while my Lighforged is reasonably close to 120, my other Lightforged is in the 60s and that feels like I should correct it.
So I ask you guys — what are you planning on working on, if anything? If you're looking through a long list of potential alts to get to max, how do you decide which one to work on? What's your criteria? And if you're somehow resisting the siren song of effectively permanent rested XP, are you playing the game at all? What are you doing in Azeroth if not leveling up?