In the time of COVID-19, gaming can help us stay connected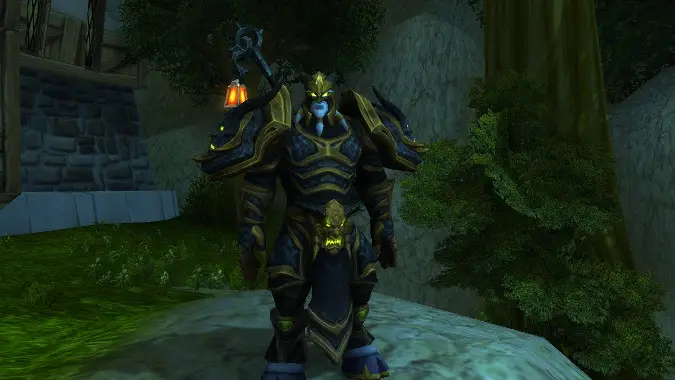 It is not an exaggeration to say that the entirety of my interaction with other humans comes from online sources right now. I have not spoken to another human being who isn't a direct family member in ten days or so, and much of the interaction I do have is over one of the games I play, or Twitter, or Discord. And even then, when I'm not directly using a game as a replacement for those aspects of life that I have deliberately withdrawn from, I'm talking about games.  Between Diablo 3, World of Warcraft, and my job talking about them, I spend almost all of my life in a world created and shaped by games and gaming.
Now, this is admittedly not a permanent state of affairs. And I'm not like a protagonist in a Neal Stephenson novel or anything. I'm hardly Hiro Protagonist, I'm just keenly aware of how much of my life is currently on hold — how little I see other human beings, how often I don't see them — as COVID-19 continues to hit the world and the response to it continues to be one of withdrawal. We've all heard the reasons why, and they're good ones — the disease is extremely communicable, and right now the best way to limit its spread and reduce the cases that become ones that require hospitalization is to stay away from one another.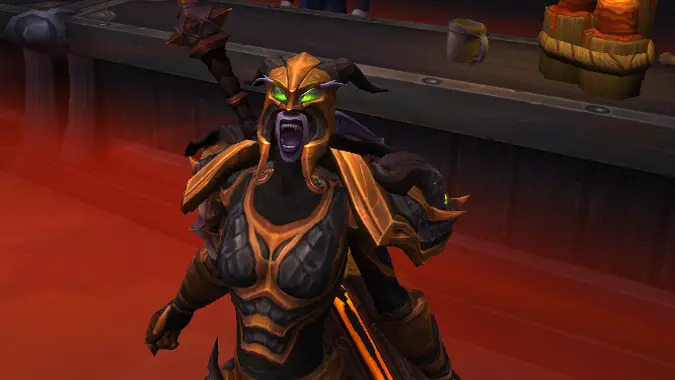 Azeroth is suddenly a shelter
But as we pull back from activities that require us to go places and see people, at least in my case, the purely digital worlds I've spent so much time in as a hobby and a passtime become even more relevant. In essence, for the time being I have traded Edmonton almost entirely for Azeroth and Sanctuary — everything I do that involves talking to other people or interacting socially, I do as my Night Elf Warrior or my latest Barbarian. It's a rather shocking change, and that's coming from a person who has played such games and written about gaming since 2007. That's just my professional life as a writer in these spaces — before 2007, I was simply an enthusiastic fan of games like Neverwinter Nights with its online play of modules with friends.
I've seen people posit that as workplaces try and shift to a larger work from home model — as I type this, my wife is working on her day job from the home office next to me, for example — that we should be looking at how companies like Blizzard set up and run the big persistent networks that they use to keep their games operating, and that doesn't strike me as a bad idea. But I can't stop thinking about how gaming has already become a parallel world of sorts. I've been watching people go to islands to socialize in Animal Crossing New Horizons while it's unsafe to go sit down at a restaurant, for example, or running a Greater Rift with two strangers overnight just so I spent a few minutes talking to someone I don't know instead of making small talk at the grocery store. I've learned that as introverted as I am I do still count as a human being, and I do still need contact with people from time to time.
Right about now Diablo Immortal sounds like an amazing idea, to be frank. I'll get it on my tablet and my phone and spend literally all of my time playing a mobile MMO in my house instead of going anywhere.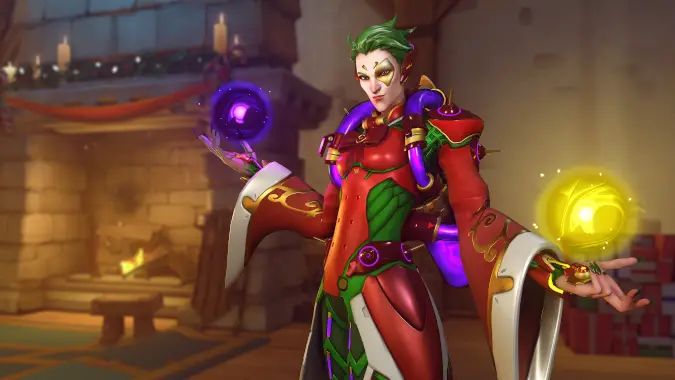 Sometimes you want to go where everybody knows your tag
I'm not saying the current model for online play is sufficient to replace the world in toto. We still require things like food and medication to live, after all. Presumably, at some point this virus will be contained one way or another, and life will resume to some degree. TV shows will be filmed again, sports teams will resume playing. GameStop will stop trying to tell us that selling copies of Doom Eternal is so important that their employees should risk the spread of this disease. Yes, I know they closed down, but they had to be shamed and threatened by blustering politicians to get them to do it.
But all of the changes in the wake of COVID-19 have me wondering what kind of world we'll be living in when it recedes. When we have a vaccine, when we have the infrastructure to deal with the virulence of its spread, when we're past the point where we have to shelter in place and can resume life out in what people call 'meatspace' to gross me out and annoy me, what will that world be?
I've been getting all of my games digitally for years now. Assassin's Creed Odyssey? Bought it online. Horizon Zero Dawn, God of War, Greedfall, The Outer Worlds, every single Blizzard game? Online. I haven't walked into a game store except when I had to buy a new power supply for my ancient Xbox One, and even then, my wife just picked me up a backup from Amazon because the one I have is extremely loud and I expect it might die. So it's not just that I play games online, my entire interaction with gaming — the news I consume to tell me which upcoming games I'd be interested in, the discussion I have with people both professionally and personally about games — all of it exists purely in a digital space. Last year's BlizzCon, the first I ever went to (and potentially the last based on what the world is doing right now) I spent half of the con on a laptop trying to write up a review of the Diablo 4 demo. And that was at a huge convention full of people who share an interest we're all pretty likely willing to discuss amongst ourselves.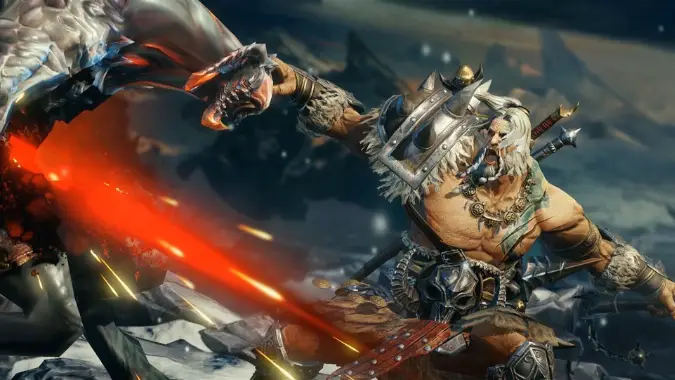 Living virtual lives seems a better option sometimes
I'm no prophet and not much of a prognosticator. I don't know what the future will hold for any of us, how this virus will shape our societies and our culture going forward. I don't know how long I can replace my every social interaction with virtual ones. Is leveling another Warrior using that XP boost Blizzard just gave me tenable as a means to interact with other people? And just because the answer clearly seems to be yes in my case, it surely doesn't follow that everyone can or will move so happily into a digital existence.
But it's pretty clear to me that the social walls that have kept online gaming a niche experience are starting to crumble right now. Kids who stay in and play Fortnite are much less likely to spread COVID-19 than kids who went to the beach on Spring Break during a pandemic. There are still dangers to socializing online — you can't see the other person, they can mislead you as to their identity or motivation, and as always Game Masters will never ask you for your password — but if I have to choose between my computer or my body catching a virus, I'll pick the one I can replace without dying. I believe that in ten years, we'll look back at this moment as a tidal shift in how we engage with one another online, with how we use virtual gaming as a social experience, with how we bond with and socialize online with one another.
At least when I go to Sanctuary I can kill the things that threaten me. Meeting up with friends at a bar? God, why would I do that? Let's all go play Overwatch instead. At least none of us are likely to end up in an ICU with our lungs failing from that no matter how bad I am at playing Symmetra.