What class have you been surprised to love (or hate) in World of Warcraft and why?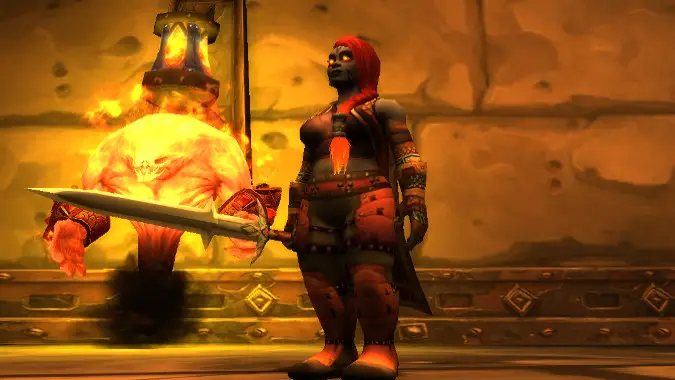 Honestly, I didn't expect to like my Dark Iron Paladin.
I haven't ever liked Paladins before. I've tried repeatedly — the first character I ever played in WoW was a Paladin, all the way back in December of 2004. I dropped him like a hot rock after they nerfed the class and started a 15-year pattern of trying Paladins, not getting anywhere with them, trying them again, failing yet again, and so on. That pattern has continued through every single WoW expansion that has ever been.
People often assume I hate Paladins, but I don't. I want to like them. I play Paladins a lot in D&D. I think they've always been one of the best classes in that game, and it's always been bothersome to me that I don't enjoy them in World of Warcraft. But up until I got my Dark Iron to 120, I simply haven't enjoyed the class.
I'm still not good at playing a Paladin — please don't mistake my sudden enthusiasm for the Ret/Prot life for anything even remotely resembling ability or competence. I'm a terrible Pally DPS player and a middling Pally Tank — if I need to do either role with anything like skill, I prefer a Warrior or a Death Knight. But while I'm still bad at Paladins, something about playing my little fireplug of a Dark Iron makes the class enjoyable to me in a manner that caught me completely off guard.
So, since I've recently had that experience, I figured I'd ask y'all — what class have you never enjoyed, or expected to enjoy, that surprised you? Whether it's a class you've never played (I've never rolled a Warlock, for example) or one you've tried often and never gotten the hang of (like my aforementioned struggles with Paladins) tell me about the class or classes you were expecting to dislike, only to find yourself enjoying? Or even the class you really thought you'd love, like Druids are for me — I really figured it would end up my biggest alt, only to never get past level 70. Do you have a class like that? What classes are you the most surprised by?