WoW
Mar 27, 2020 10:00 am CT
Legacy loot is coming to Legion content on March 31, but transmog and loot will still need a total revamp for Shadowlands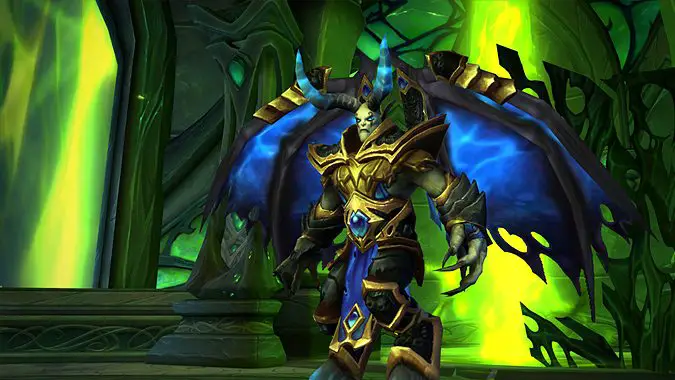 First up, I've always been of the opinion that the Legacy loot system for older raids is too restrictive. When it was introduced, it only worked up to Mists of Pandaria, and until now, it's only working up to Warlords of Draenor content, with Legion and above content being restricted to personal loot. I've always believed this to be a mistake, as people have been farming Legion content all expansion. Heck, I have been farming Legion content all expansion, despite the astonishing annoyance of killing boss after boss and getting nothing at all.
Well, at long last, Blizzard has finally decided to allow Legion content to use the Legacy loot system. Part of me is very excited about this. Specifically, the part of me that is going to stomp all over the Tomb of Sargeras for the pieces I haven't gotten yet. But another part of me knows that this is a band-aid solution to a problem that's about to get a lot more complex, because the entire transmog system is going to have to change come Shadowlands, and loot from previous expansions is all going to scale from 10 to 50, including Legion… and as far we currently know, including Battle for Azeroth as well.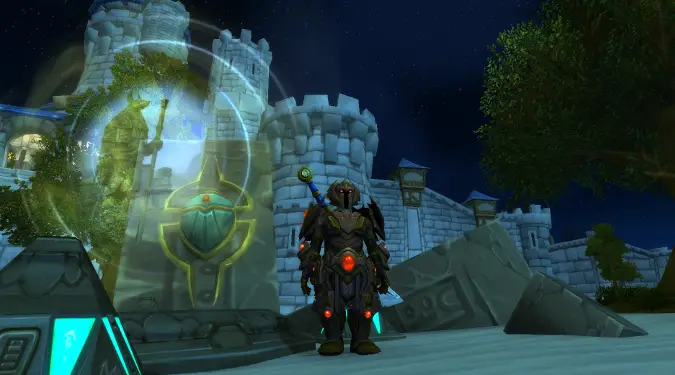 Loot and its Legacy
Right now, gear scaling is pretty limited, and it's limited on an expansion grouping basis. But once all expansions scale to 50, will gear from Molten Core scale to the same level as Tempest Keep? Will both scale to the same level as Hellfire Citadel? Will Antorus gear be for level 50 players, since that will be the max level of the game, and the level you'll reach if you level in Legion zones? Legacy loot as a system is about to become obsolete. This means it's certainly a good time to extend it and allow people to farm Legion gear while it's still in the current system, but what system will we have when every single expansion scales from 10 to 50?
I, of course, don't know, as Blizzard hasn't shared any details with us. Personally, I think it would be kind of cool if I could level in Shadowlands from 50 to 60 starting in my old Tier 6 or Tier 10 gear, especially if the set bonuses worked again. As of now, Legacy set bonuses don't work, but once we get into Shadowlands, there won't really be any Legacy sets anymore. I don't know if that'll work — some set bonuses don't really work anymore, because spells or abilities have changed so radically.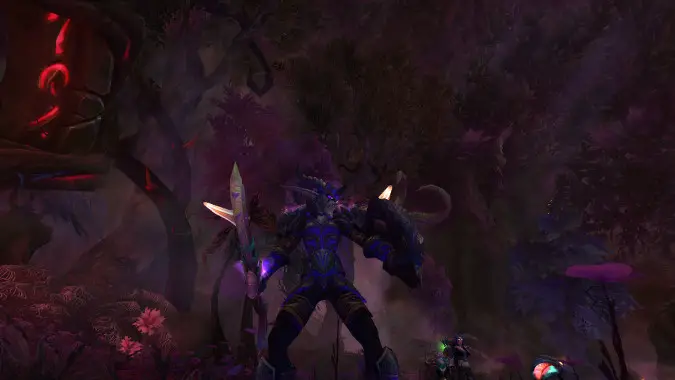 A radically altered future
But I do think, whatever Blizzard does with set bonuses, it's going to have a complete overhaul of both transmog and Legacy loot mode for farming purposes, since we're not going to have any expansion that we out-level anymore. If you're level 48 in the level-squished future, every single previous expansion will scale to that level. Only Shadowlands content will scale above level 50, meaning that even after you get to max level, you will be 10 levels above every single expansion in the game.
This means that loot farming as we know it is going to drastically change, and Legacy loot — declaring that a certain instance should drop more gear for transmog farmers or others who solo the raid at a higher level — will either have to be abandoned, or it will have to apply equally to all previous expansions anyway once we're level 60. Either way, things are about to get very different.
But for now, we're still in Battle for Azeroth and I think this is a positive change. Now, put Ordos on Legacy loot, please.