Leveling in Shadowlands will be "60 to 70% faster"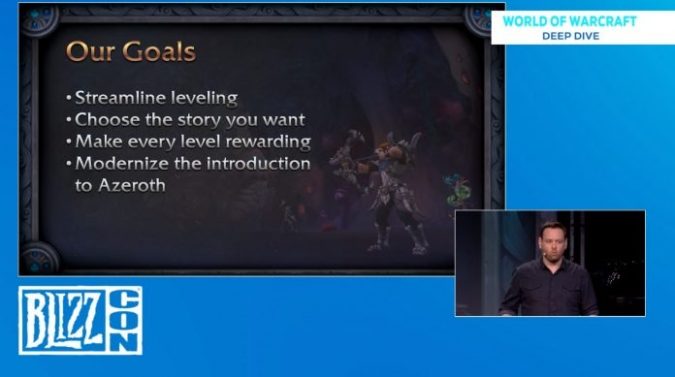 Today's Deep Dive panel revealed further information about leveling changes coming to WoW in Shadowlands. Most significantly, the time to reach the new level 50 — in other words, the current level 120 — will be "60 to 70% faster."
That's … a lot faster. When you factor in heirloom experience, it will be much, much quicker to level. This is great news for people (like me!) who have been holding off leveling Allied Races for their Heritage Armor sets. With the level squish, leveling up shouldn't happen at quite the staccato pace as it does now, especially for a first-time player.
Speaking of, a new player's first character will quest through a brand new zone designed specifically to introduce them to Azeroth. Exile's Reach is a level 1 to 10 zone built to teach players the game's systems and showcase some of WoW's signature enemies, such as murlocs and quillboars. At the end of the zone, players will delve into a two-boss mini dungeon, which they can do by themselves or with a group of other players — their choice.
Once players complete the zone, they will be ushered to their faction's capital. First-time players will level from 11-50 in Battle for Azeroth before they go on to the Shadowlands.
But if you're leveling an alt, you get to make some choices. For players who already have a max level character, any new character can be leveled either in Exile's Reach or in the existing starter zones (except for Death Knights and Demon Hunters, who will start in their respective starting areas). Past level 10, Chromie will allow us to choose which part of Azeroth's past we'd like to adventure in. Blizzard refers to this feature as "outdoor Timewalking."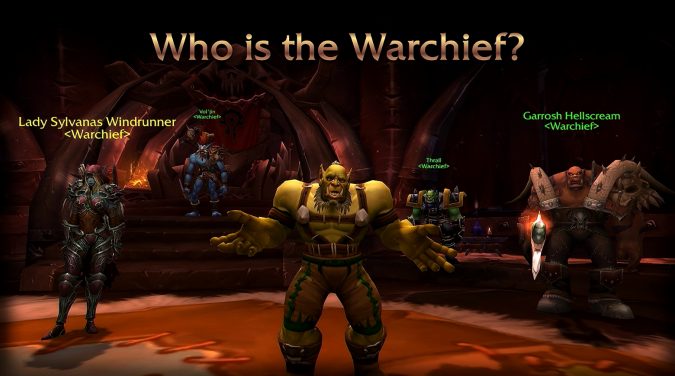 Blizzard said they made these changes for several reasons. Leveling took too long, every level wasn't rewarding, and the timeline of the game had gotten extremely confusing — especially for Horde players, who were stuck in what Blizzard called the "Warchief shuffle."
These changes sound like exactly what WoW needed. With so much content spread across so many different locations in so many different eras, this comprehensive update to the leveling system was sorely needed.
Even for a 15-year veteran of the game like me, the current leveling structure is daunting. I get tired just thinking about leveling a character from scratch, so this new leveling experience sounds like a godsend.