Monk class changes in WoW Shadowlands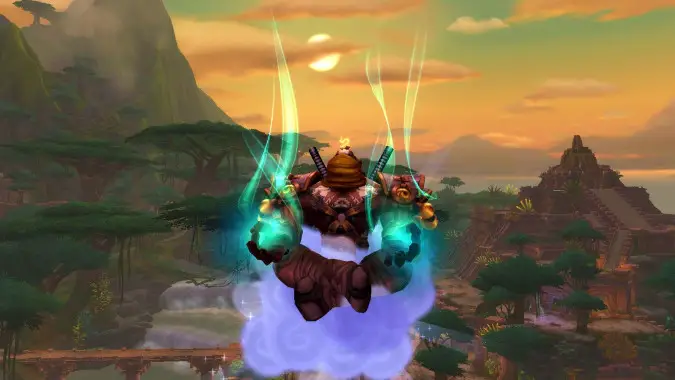 So you want to play a Monk in World of Warcraft's upcoming expansion, Shadowlands. You are a person of fine taste! And people of fine taste like you deserve only the best information about what is changing for their class of choice, preferably in a concise and neatly organized manner — you may call us the tl;dr to the official blog post; we don't mind!
So sit back, relax, and enjoy this guide. Maybe have a fine brew, too, if you will.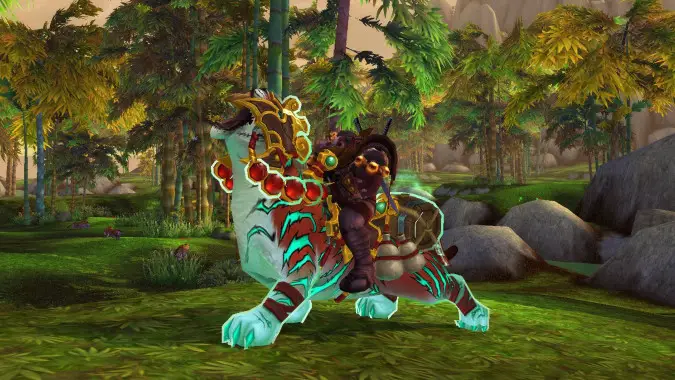 All specializations
Spells that are once again shared by all three specs: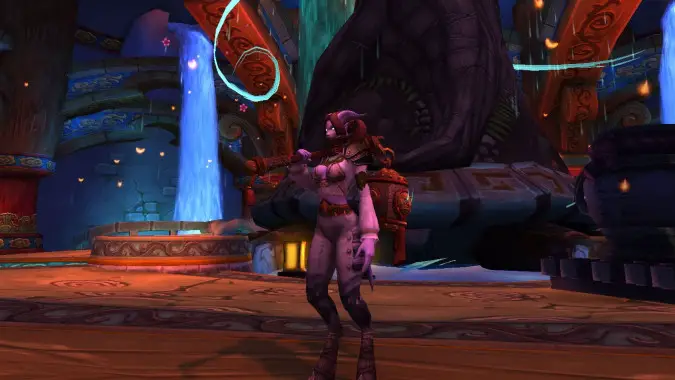 Brewmaster Monks
Major changes:

You may choose to equip either two 1-handed weapons or one 2-handed weapon again!

Minor changes:
Returning spells:

Shuffle — a passive that increased the amount of damage you could Stagger as you used certain other abilities, such as Blackout Strike.
Clash — that cool ability that was like the love-child of a Warrior's Charge and a Death Knight's Death Grip.
Exploding Keg (talent) — this was the ability from your Legion Artifact, Fu Zan. (Rumor has it that if you yell "keg!" while casting it, it casts better.)

New abilities:

Celestial Brew — absorbs damage, based on your attack power.

New talents:

Celestial Flames — gives a chance to increase the damage reduction on your Breath of Fire whenever you drink a brew, and spreads its damage over time component when you use your Spinning Crane Kick.

The added Touch of Death benefit for Brewmasters is to cleanse any remaining Stagger damage on you — like a "Double" Purifying Brew, if you will.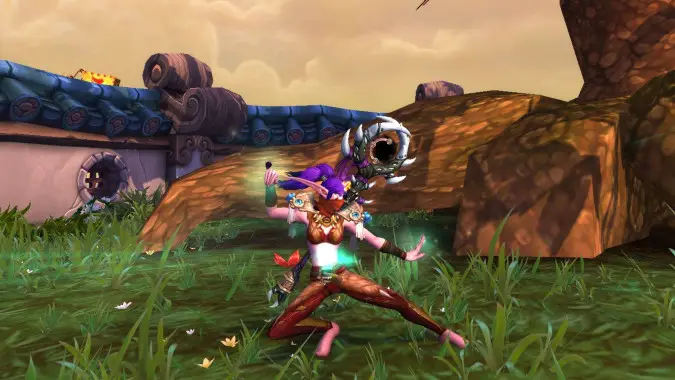 Mistweaver Monks
Major changes:

The new version of Invoke Chi-Ji, the Red Crane increases your physical damage, makes you immune to movement-impairing abilities, and, more importantly, heals your allies for a part of the damage you deal. "Fistweaving" seems to be back, baby! Even if temporarily.

New talents:
The added Touch of Death benefit for Mistweavers is to spawn Healing Spheres.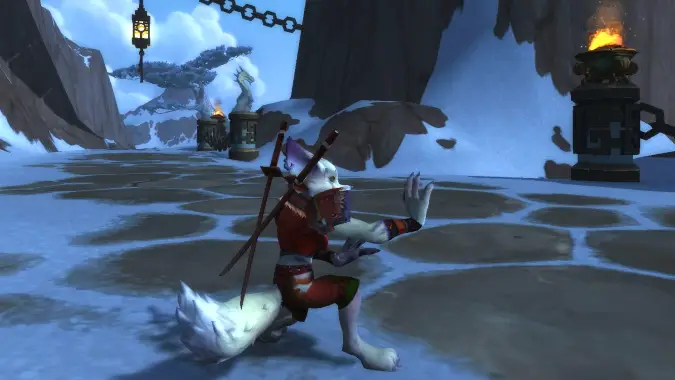 Windwalker Monks
Major changes:

You may choose to equip either two 1-handed weapons or one 2-handed weapon again!

New talents:
The added Touch of Death benefit for Windwalkers is to spawn Chi Spheres.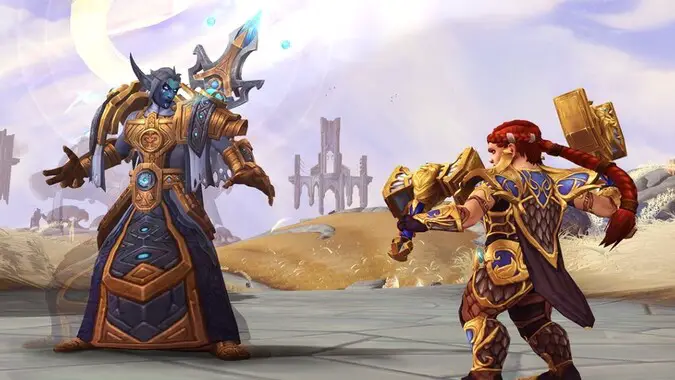 Monk Covenant abilities in Shadowlands
Kyrian:

Weapons of Order — a temporary Mastery buff, that also resets the cooldown on one of your stronger rotational abilities, and gives it an added benefit that is unique to each of the three specs:

Brewmaster: resets the cooldown on Keg Smash, and makes enemies take increased damage from you — this effect stacks.
Mistweaver: resets the cooldown on Essence Font, and adds extra healing for your allies on the beginning and end of its channeling.
Windwalker: resets the cooldown on Rising Sun Kick, and makes it reduce the cost of your other Chi abilities.

Venthyr:

Fallen Order — summons fallen adepts of the Ox, Crane, and Tiger orders to fight and with you. One every six seconds, for 24 seconds.

Adepts from your spec will fight for longer and cast additional abilities.

Necrolords:

Bonedust Brew — you make brew from the bones of your enemies — yum! — and coat people with it. Abilities that hit them will have a 15% chance to strike again, doing 25% extra damage (as Shadow) or healing. In addition:

Night Fae:

Faeline Stomp — you stomp, and it opens a Faeline, which deals Nature damage, and has a spec-specific additional effect:

Brewmaster: the wording is wonky, but it sounds like Breath of Fire ignites all enemies along the Faeline.
Mistweaver: same as above; sounds like Essence Font heals all allies along the Faeline.
Windwalker: rips Chi and Energy spheres out of enemies along the Faeline.

In addition, fighting on a Faeline gives your abilities a 10% chance to reset the cooldown on Faeline Stomp.
Most of the Monk changes seem positive at this point. No major reworks, for a class that didn't really need them. The return of weapon choice for Brewmasters and Windwalkers is a very welcome surprise, as is the new Invoke Chi-Ji talent for Mistweavers, that seems to revive the ability to "fistweave".
At this point, I am cautiously optimistic about the Monk class in Shadowlands.