WoW
Jul 8, 2020 11:49 am CT
World of Warcraft Shadowlands will start beta testing next week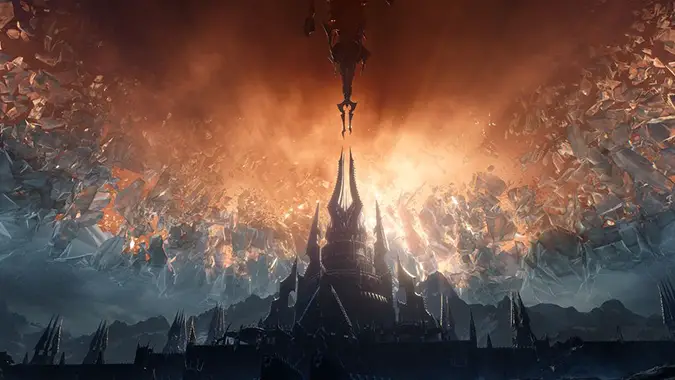 During today's Shadowlands developer update, we learned that the alpha test is essentially close to being finished, and that the beta test will start next week.
While there's no exact date as of yet, that means we'll have a Shadowlands beta test by the middle of July. In the beta, we're going to see some brand new content: the level cap will be raised to 60, and the up to now fairly nebulous Covenant system will be fully implemented. Level 60 characters will be able to choose between the Kyrian, Necrolord, Venthyr, and Night Fae Covenants and the Soulbind mechanic. Soulbinds with specific powerful souls in each Covenant are the key mechanic for each Covenant, including the class- or spec-specific abilities. While Covenants are difficult to switch back and forth, Soulbinds are easily changed and can be switched in much the same way as a talent build can be respecced.
We'll also see the new Renown system, which represents our power in each Covenant, and the Sanctum system, which is essentially an upgradable mix of the old Warlords garrison and the Legion order hall that will serve as the player hub and allow you to access the unique travel system of each Covenant. Finally there will be a Scouting system that takes the old Mission Table idea from Warlords — which we've also seen in Legion and BFA — and redesigns the gameplay as more of a World of Warcraft turn-based minigame. The way Ion describes it, it sounds more like literally playing a turn-based RPG in the game.
Each Covenant has a unique gameplay structure that other Covenants do not have. Ion talked about the Ember Court, which is in the Venthyr Sanctum and which is essentially Revendreth's party central, allowing players to throw the kind of decadent, influence-gathering grand parties as a mini-game. Each Covenant will have something like this — not the same system, just a unique way for this Covenant to have a side activity that helps players get neat rewards and experience the story of the Covenant they've chosen. He also discussed the Kyrian's Path of Ascension, using the Kyrian's Soul Mirror to inhabit one of your own Soulbinds and play from their perspective to fight in the arena known as the Path of Ascension. There's also a soul farm for the Night Fae Covenant, where you tend to souls until they're reborn. Seriously. Ion literally described it as the farm from Pandaria, but with souls.
So yes, all of this and more will be available as soon as next week, so if you haven't already signed up, head to Blizzard's official site and sign up now for the beta test, starting next week.