What Diablo 2 classes would you love to see in Diablo Immortal?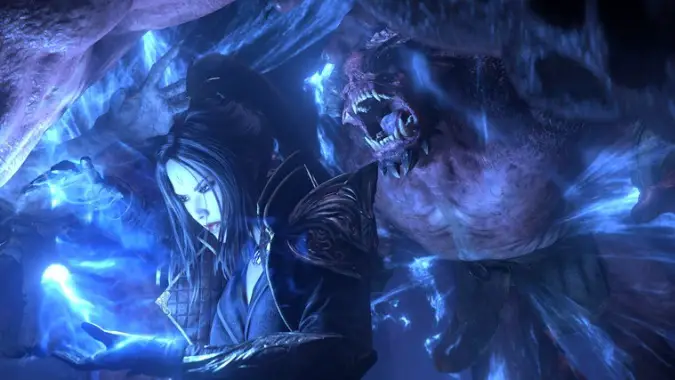 The ChinaJoy 2020 Diablo Immortal gameplay trailer has community eyes back on Immortal and with good reason. The new models are sharp. Very sharp. And the significant changes to the Barbarian's looks since BlizzCon 2018 has led to theories that we may see character customization in the new mobile MMO. But I want to know — why are we primarily seeing Diablo 3 classes?
Mind you, there are seven classes in both D2 and D3, and they do overlap — somewhat. But D3 is the definite source list as far as Immortal's announced classes. You can see this in action below:
Diablo 2-only classes: Amazon, Assassin, Druid, Paladin, Sorceress
Diablo 3-only class(es): Witch Doctor
Diablo Immortal classes: Barbarian*, Crusader, Demon Hunter, Monk, Necromancer*, Wizard
Note: Starred classes show up in both D2 and D3.
Now, we have some classes that are effectively the same, like Sorceress and Wizard. There are also ones that are successors of classes from the past game. D3's Monk is a continuation of the D2's Assassin in terms of abilities. But nearly all the classes from Diablo 3 are appearing in Immortal, and all the classes available in Immortal were available for D3.
From this angle, the list makes sense! Why not reduce developer workload by carrying current class into a new title? And Blizzard has stated that new classes will be available in the future. But I would have loved to see the Amazon or Druid show up in the first pass. Mostly Amazon — her bow twang from D2 is just so soothing — but the Druid is looking very good in D4, and I would enjoy it showing up earlier.
Seeing a split between the two sets of choices would have been such a lovely throwback. Maybe including classes from both Diablo 2 and 3 would warm new players up to buying a D2 Remaster. Instead, we're getting the bulk of the classes currently in D3 — so far, Witch Doctor is the only one left out of the launch list, spawning much questioning from the fan base.
So let's talk — what classes would you have set up for Diablo Immortal? Would you have tried adding a new class to Blizzard's first mobile MMO? Or are you happy with the class list provided?