How is your character different from other characters of the same class?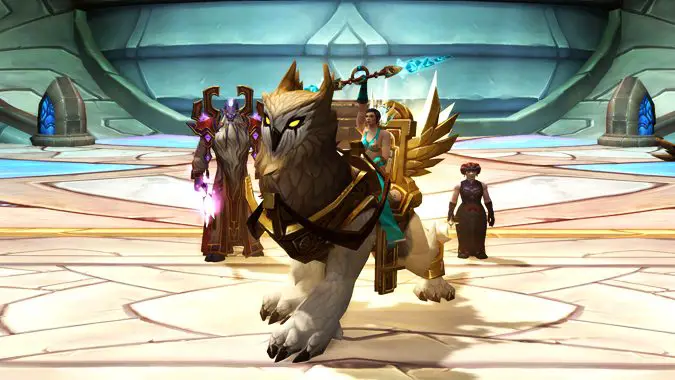 In the recent "Road to Shadowlands" update, spooky floating eyeball Game Director Ion "Watcher" Hazzikostas discussed some shifts in how players will experience choosing and potentially re-choosing their Covenants. Part of the rationale behind this is a desire for Covenants to be a way to carve out a specific identity for your character in a way that prior systems did not. As Hazzikostas tells it:
[Your character's] identity entails a blend of aesthetic preference, narrative experience, and mechanical strengths and weaknesses. From the earliest sketched designs of the covenant system, our goal was for the answer to "what do you play?" in
Shadowlands
 to be "Kyrian paladin" or "Venthyr paladin" rather than just "paladin."
In some ways, this is a logical extension of the work that Blizzard did in Legion to give each class a distinct story via Order Halls, as well as distinct identities for each specialization via the quests for each Artifact Weapon. However, the Covenant narratives are reliant on their zones and the overall story of Shadowlands, while some of Legion's Artifacts were only tangentially linked to the Broken Isles conceptually. So that notion of Covenant-as-character-identity is immediately relevant in Shadowlands, and makes that choice feel more resonant with the story happening right now.
Given what you know about the Covenants so far, do you feel like your character's identity will jive with one of them in particular? Or is there some identity from a previous expansion, like a specific faction or the Legion Class Orders, feel more foundational to what sets your character apart? Tell us about it.